Province 1
Rising Star Sporting Club Wins Pancthar District League
Rising Star Sporting Club Wins Pancthar District League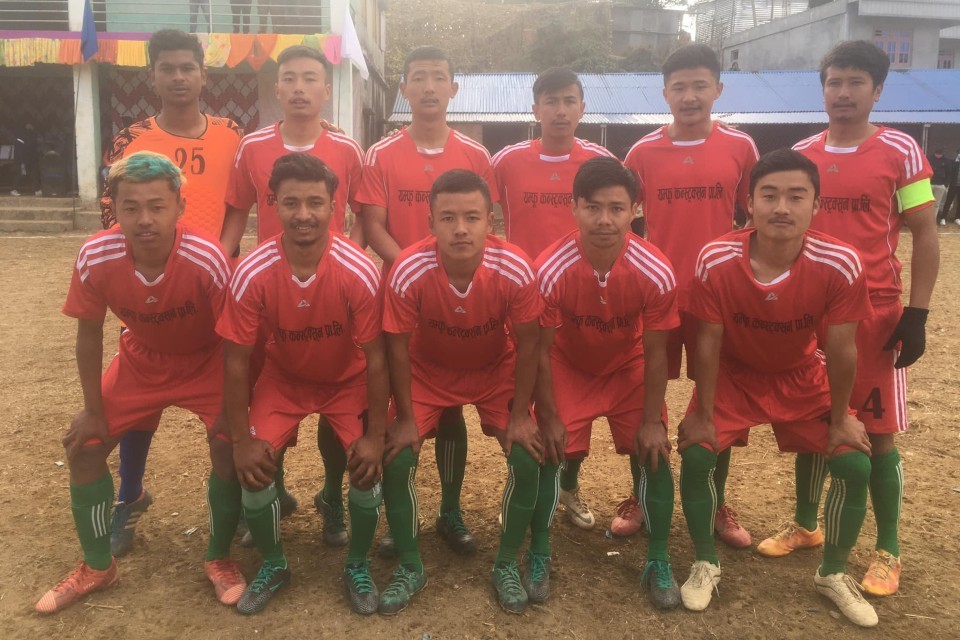 Rising Star sporting club has lifted the title of Panchthar district league.

Rising star defeated Two Star Gramin Srijansil club 5-4 on penalties in the final match played at Rabi on Thurday.

The champions will now represent Pancthar in province 1 league.

DFA president Sujan Nembang and other guests distributed prizes to the winners.

Panchthar DFA organized the league.