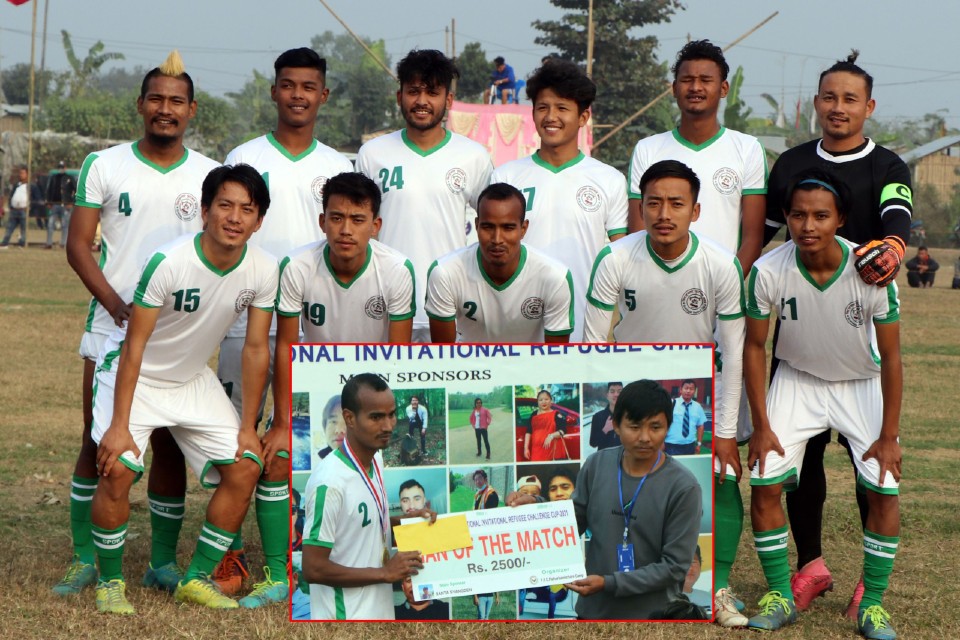 Biratnagar FC has entered second round of 5th Refugee challenge cup 2021.

Biratnagar FC defeated Beldangi youth club, Jhapa 2-1 in the tight match played at Pathari, Morang on Sunday.

Defender Ashok Khawas became the player of the match.

Dharan City Academy will take on Fans club, BRC on Monday.

Youth Friendly Centre and BRC Bhutan are jointly organizing the championship, which has a winning purse of NRs 1,01,000. Runners up team will get NRs 51,000.
Sector I is the main sponsor of the event. Teams from province 1 are taking part in the event.


6th Rumpum Udayapur Gold Cup: Morang Stuns Nepal Police - MATCH HIGHLIGHTS