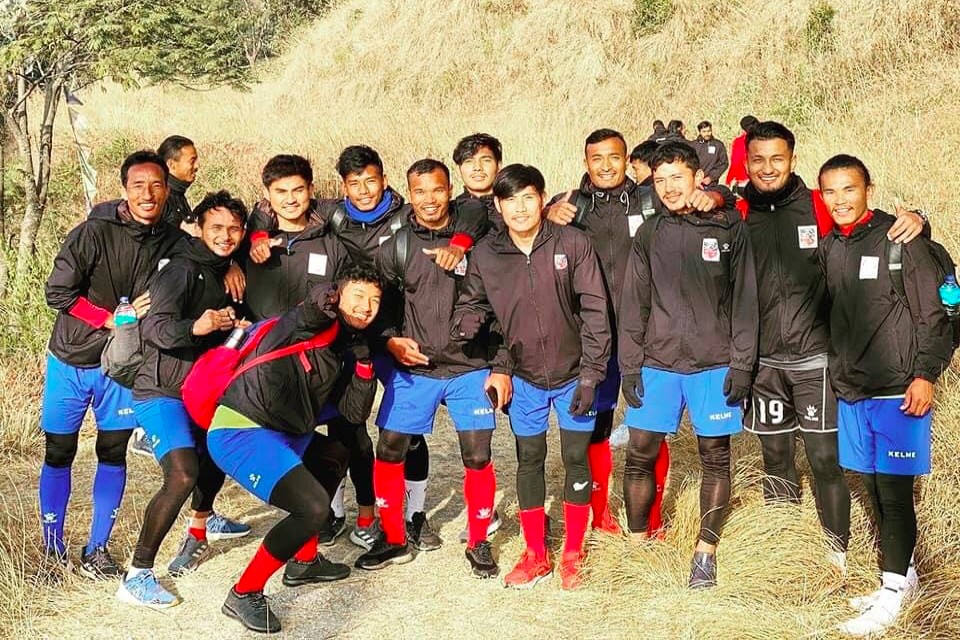 It's been almost a month Nepal national team is in closed camp at ANFA complex. They are preparing not for India or Bangladesh but for world cuppers like Australia.

Nepal is hosting three matches at home in FIFA World Cup qualifiers. Countries like Australia and Jordan are coming home.

According to AFC, Nepal will play three matches in following dates:

Nepal Vs Chinese Taipei - March 25, 2021

Nepal Vs Australia - March 30, 2021

Nepal Vs Jordan - June 7, 2021

Nepal has just three points from five matches. Nepal earned three points thanks to 2-0 win over Chinese Taipei away.

On Wednesday, caretaker head coach Bal Gopal Maharjan and his coaching staffs led the boys to Shivapuri nagarjun national park for a hike.

Players enjoyed the hike.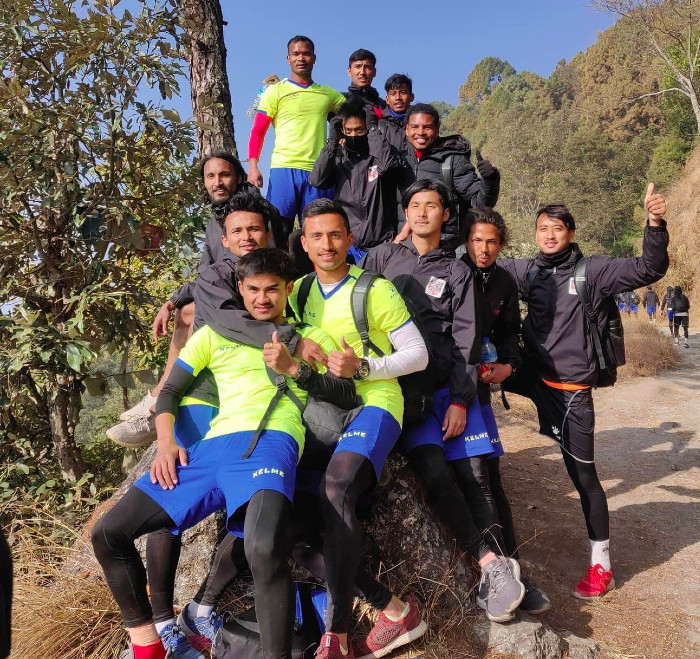 ANFA is planning to send the team to Pokhara, a tourist city of Nepal, for a closed camp. The team will train at newly constructed Pokhara international stadium.