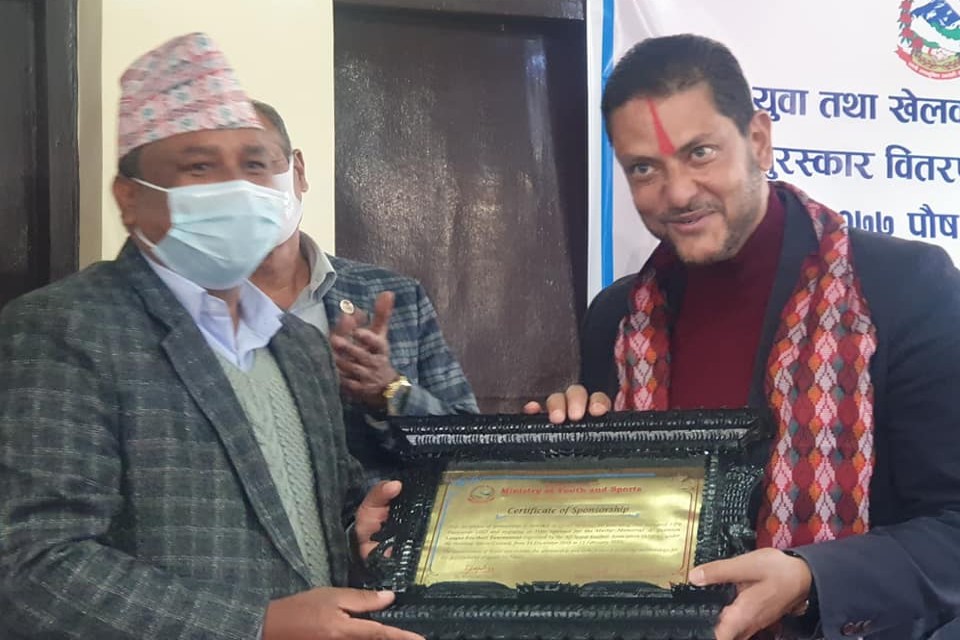 Youth & Sports ministry has honored Qatar Airways and Kathmandu Metropolis for their sponsorship in Nepalese football.

The ministry on Tuesday honored Qatar Airways for sponsoring the Martyr's memorial A division league and Kathmandu metropolis for their special grant to A Division clubs from the city.

Minister Jagat Bahadur Bishwokarma provided special memento to the official from said organizations in Kathmandu.