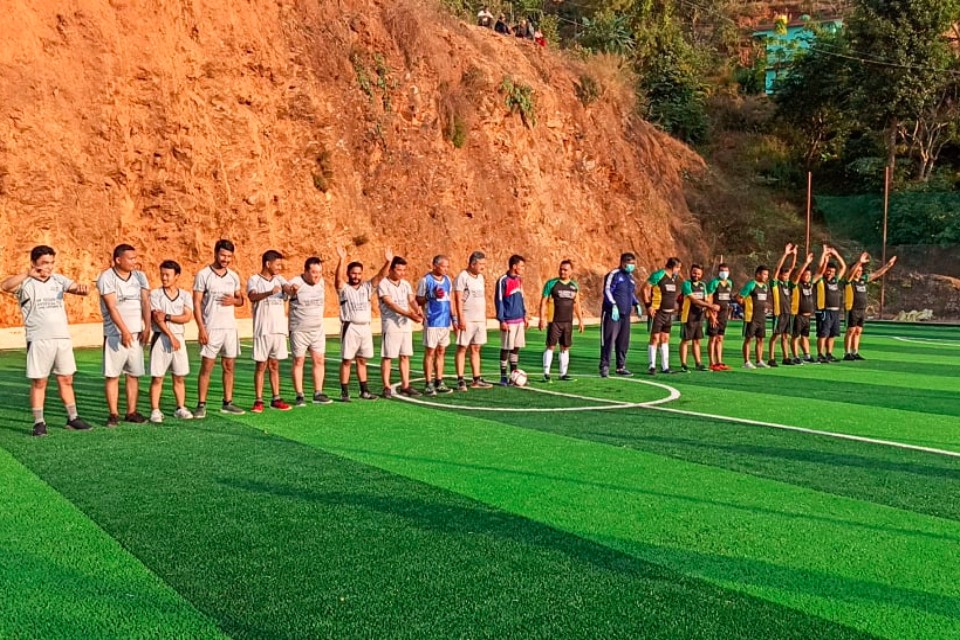 Artificial turf constructed by The Ocean Club has been unveiled on Saturday in Gorkha district.

The turf - located at Dalbhanjyang - is the first one in Nepal, which is constructed by the community based club. The club has spent NRs 50 lakh to construct the field and outer area.

Friendly match was played between Gorkha municipality & team of Journalists to inaugurate the field.

Gorkha municipality defeated a team of Journalist 6-3. Mayor Rajan Panta scored hat trick for the winners.

President of The Ocean club, Amit Khatri thanked all donors, government agencies and well wishers for their support.

Wanna lay same artificial turf in your place?