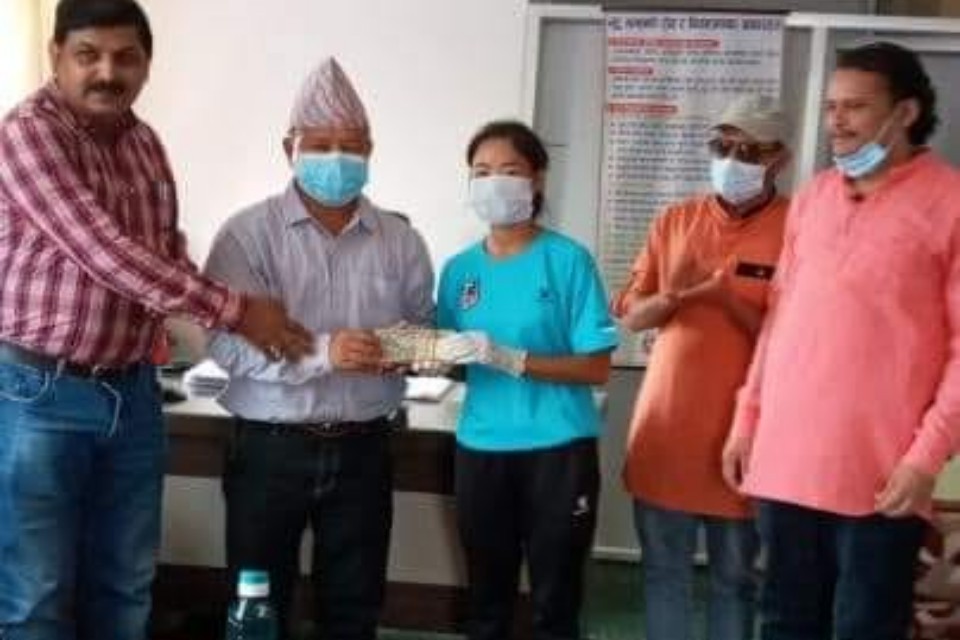 Letang municipality has honored Nepal women's team member Indira Rai with Nrs 51,000 cash.
Mayor Shankar Rai haned over the money to Rai on Wednesday.
Rai was part of the team when Nepal won Silver medal in 13th SA Games.
Rai thanked the mayor and the municipality for the support.
6th Rumpum Udayapur Gold Cup: Morang Stuns Nepal Police - MATCH HIGHLIGHTS