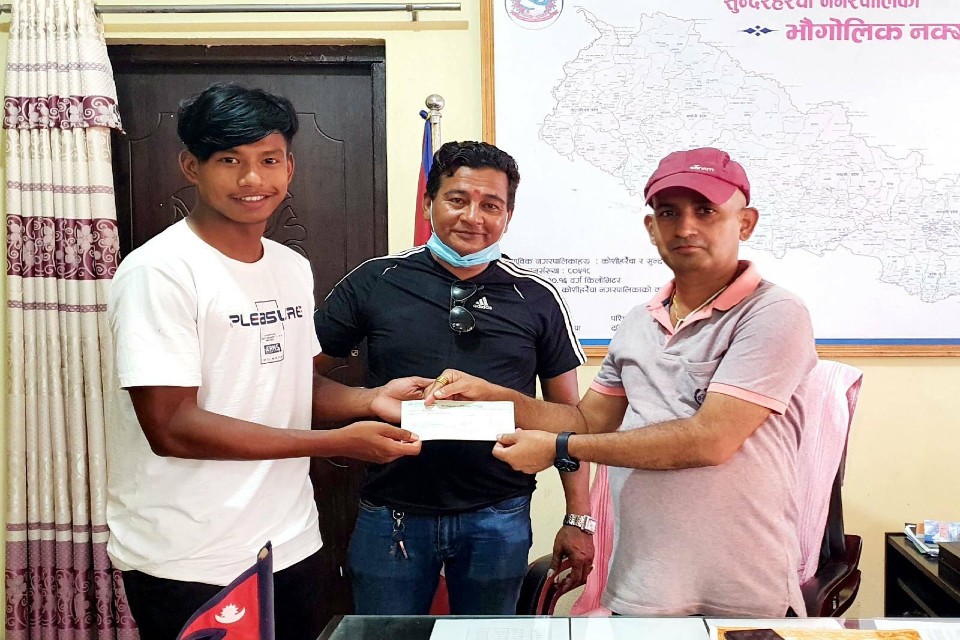 Sundar Haraicha municipality has honored Nepal Army defender Bikash Khawas with NRs 1,51,000.

The municipality honored Khawas for his achievement with 13th SA Games.

Khawas was part of the team when Nepal lifted gold medal beating Bhutan 2-1 in the final match early this year.

Mayor Shiva Prashad Dhakal handed over the cheque to Khawas on Wednesday. ANFA Morang general secretary Prakash Maskey was also present in the program.
6th Rumpum Udayapur Gold Cup: Morang Stuns Nepal Police - MATCH HIGHLIGHTS