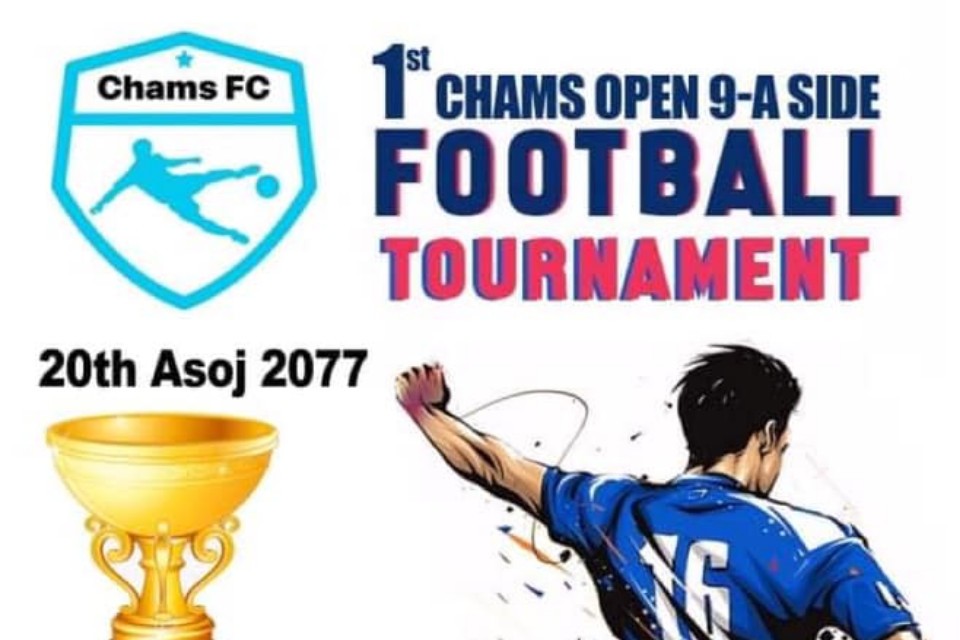 Chams FC, Dharan is organizing 1st Champs open 9-A-Side championship on Ashoj 20 in Dharan, Sunsari.



The organizers have asked interested teams to take part in the event by Ashoj 16. 



Entry fee to the event is Nrs 5000.



It is not sure if the organizers had taken permission from local bodies to host the event. Nepal government has banned sporting events till further notice.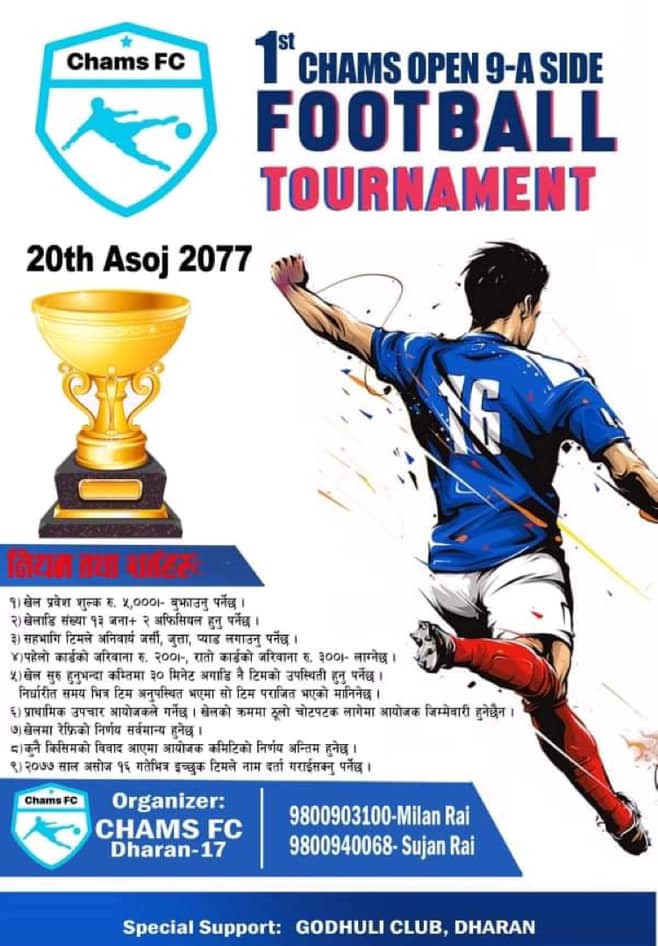 Sorry State Of Dharan Stadium