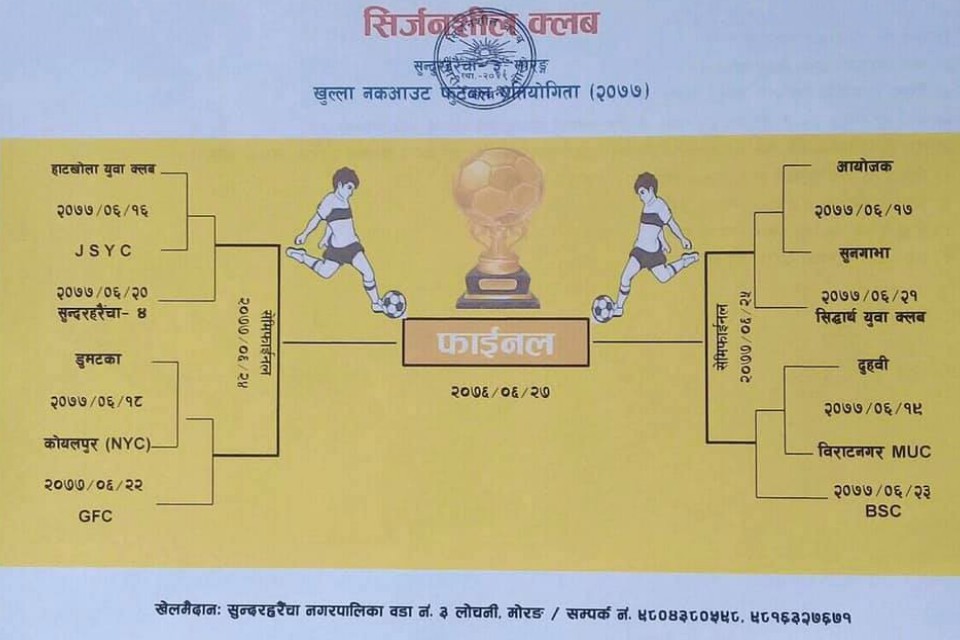 Srijansil club, Sundarharaicha, Morang is organizing open knockout football championship from Ashoj 16, 2077 B.S. 



According to the release, the club is featuring 11 teams. 



Haatkhola yuwa club will play against JSYC in the opening match.



The final match will be played on Ashoj 27.



It is not sure if the organizers had taken permission to host the event. Nepal government has banned sporting events till further notice.
6th Rumpum Udayapur Gold Cup: Morang Stuns Nepal Police - MATCH HIGHLIGHTS