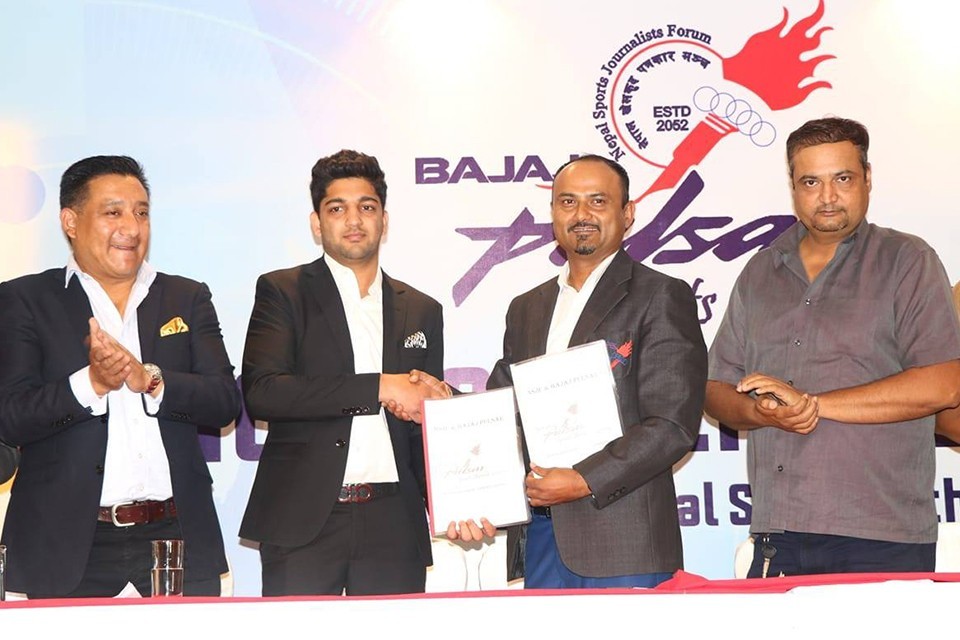 Nepal Sports Journalist Forum (NSJF) revealed that they would host prestigious Pulsar sports awards very soon.

But the event will be "virtual". The organization can't host the gathering due to global COVID pandemic.

President Durganath Subedi "Devendra" informed the press on Saturday that they had already agreed on hosting the event this year.

"We have already started preparation for the event but this will be virtual. The date for the event will be confirmed soon", said president Subedi.

The main sponsors are believed to have agreed on terms with NSJF.

NSJF is an umbrella association for all active sports journalists in Nepal. It has also marked 25th anniversary.