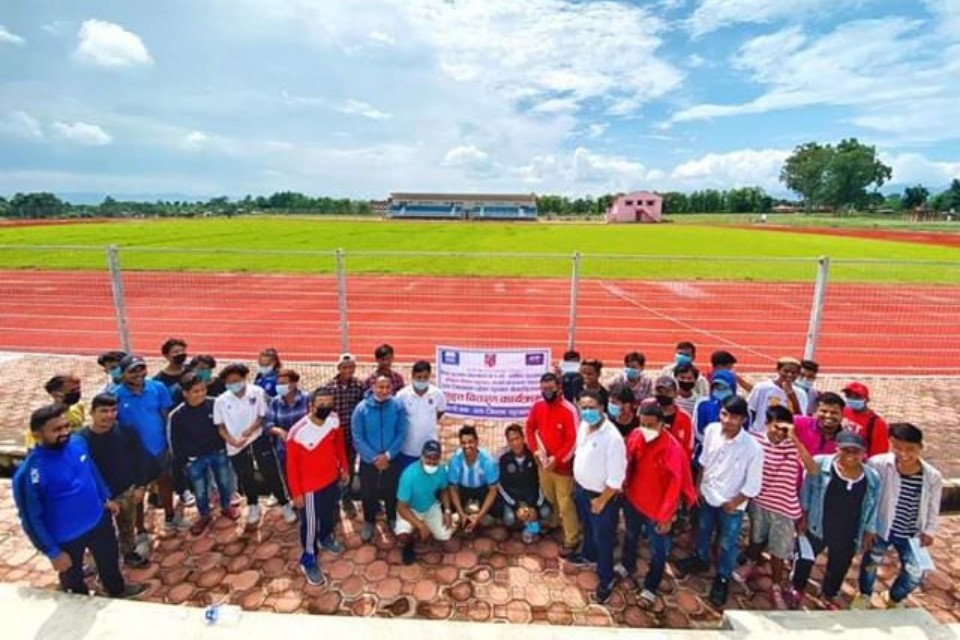 Dang district football association has provided COVID relief to 30 players in Beljhundi, Dang.

The relief was provided on Saturday.

30 players from 10 clubs registered at Dang DFA received Nrs 2500 each.

Dang DFA has thanked central ANFA and FIFA for the monetary support.
Central FA provided NRs 75,000 to all ANFA affiliated districts. FIFA has provided USD 1,00,000 to ANFA as COVID relief.
Nepalese players, coaches & referees are completely unemployed due to complete halt in the game.
Beljundhi Mini Stadium - THE NEW SPORTING COMPLEX IN DANG, NEPAL