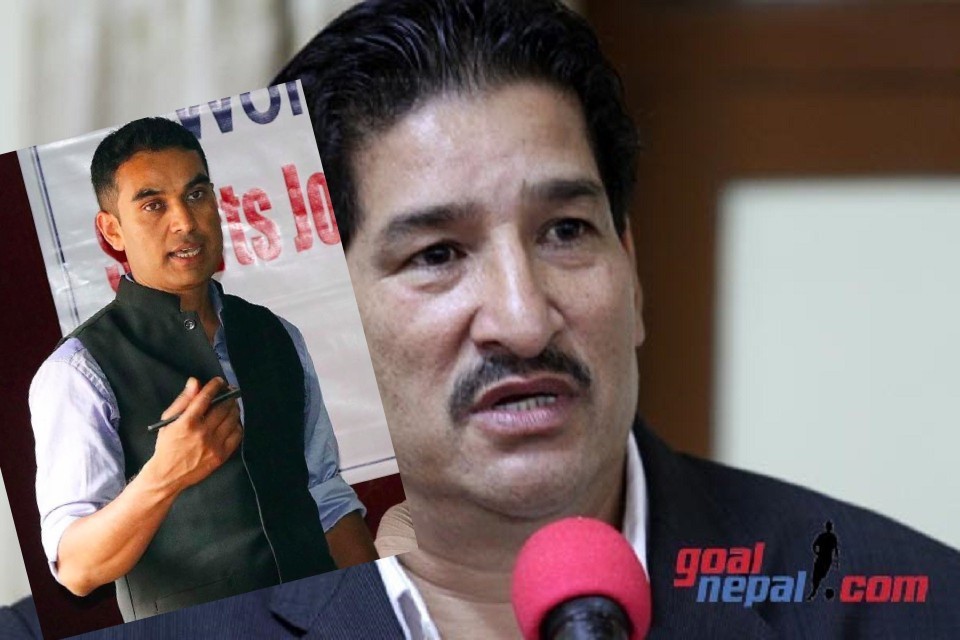 Suspended former ANFA president Ganesh Thapa is again on limelight in international media. This time again for wrong reason.

Thapa is suspended by FIFA for 10 years for various acts of misconduct over several years, including the solicitation and acceptance of cash payments from another football official, for both personal and family gain in the context of the 2009 and 2011 elections for the FIFA Executive Committee at the Asian Football Confederation congress.

Specifically, Thapa was found guilty of infringing Article 13 (general rules of conduct), Article 15 (loyalty), Article 18 (duty of disclosure, cooperation and reporting), Article 19 (conflicts of interest), Article 20 (offering and accepting gifts and other benefits) and Article 21 (bribery and corruption) of the FIFA Code of Ethics.

Controversial Thapa - who is active in social media these days - recently abused senior journalist Prakash Timalsina over the comment he needed for the news.

Thapa has come under fire from the Federation of Nepalese journalist & Nepal Sports Journalists Forum for abusing Timalsina.

International football media, Insideworldfootball.com (which is followed by AFC & FIFA officials) has carried an article about the incident.

Here is the article published in the portal:

In an open letter issued by the journalists' association, Prakash Timilsina (editor of Hamro Khelkud) is said to have been "mistreated by Mr. Ganesh Thapa (former President of All Nepal Football Association) and his son Mr. Abhishek Thapa."
Timilsina called Thapa to get a comment on a long-time personal helper of Thapa, who worked at Thapa's village home but who was technically on the Nepal FA payroll. The helper claimed to have been abused by Thapa.
Thapa responded to the questions over the phone by abusing Timilsina. His son Abhishek, later spoke to Timilsina, similarly abusing him.
In its letter from Prajwal Oli, General Secretary, of the association, the association call for "physical protection", saying: "The Forum strongly condemns this mistreatment of journalist Timilsina during a phone conversation that occurred solely to collect news. The Forum denounces the mistreatment of its member.
"This incident has drawn the Forum's serious attention towards the physical security of all its members. The Forum would also like to attract the attention of the Government of Nepal, Nepal Journalist Federation, International Sports Press Association (AIPS), and AIPS Asia towards this incident.
"The Forum cannot be a silent observer of this incident as it is an attack on press freedom and freedom of expression. Similarly, we demand the guarantee of security of all sports journalists from the Government."