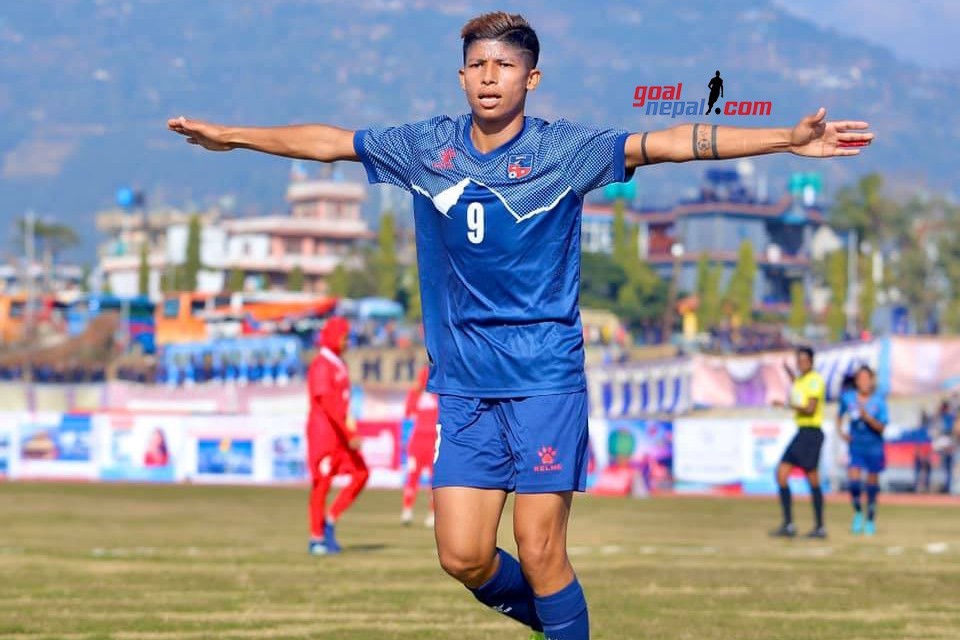 Nepal international Sabitra Bhandari said her goal was to help Nepal become the champions of South Asia.

Nepal have never gold gold medal in South Asian championship, always losing to India in the finals.

Speaking with FIFA, Bhandari said her first goal was to work hard and to help Nepal win the title.
"My first goal is to work hard and help Nepal become the champions in South Asia," she said. "At the club level, I have thought of pursuing an overseas career in Europe if the chance comes.
"Football has changed my life completely. Nobody knew me back then but now, football is my identity. The country believes in me. I am proud to be known as a footballer for my country.", Bhandari was quoted as saying by AFC.

She spoke about her professional playing career in India.

"I have learned a lot from playing in India," Bhandari said. "It was a new experience for me playing matches for a month-long period. I was lucky enough to have played a part and won the league with two different clubs. It was the team's joint efforts that counted."

She played from Sethu FC & Gokulam Kerala FC.

Bhandari made his debut for Nepal in 2014 South Asian Championship. She scored debut goal for Nepal in 88th minute, two minutes after entering the field.
"I didn't expect to play that day," she said. "It was around 86th minute when I was sent on, replacing Krishna Khatri. [Two minutes later] I scored the goal.
"I had dreamed of scoring for my country for so many years, but it felt quite different scoring in such a fashion. Even today I have chills reflecting on that memory.", she remembered.

From AFC