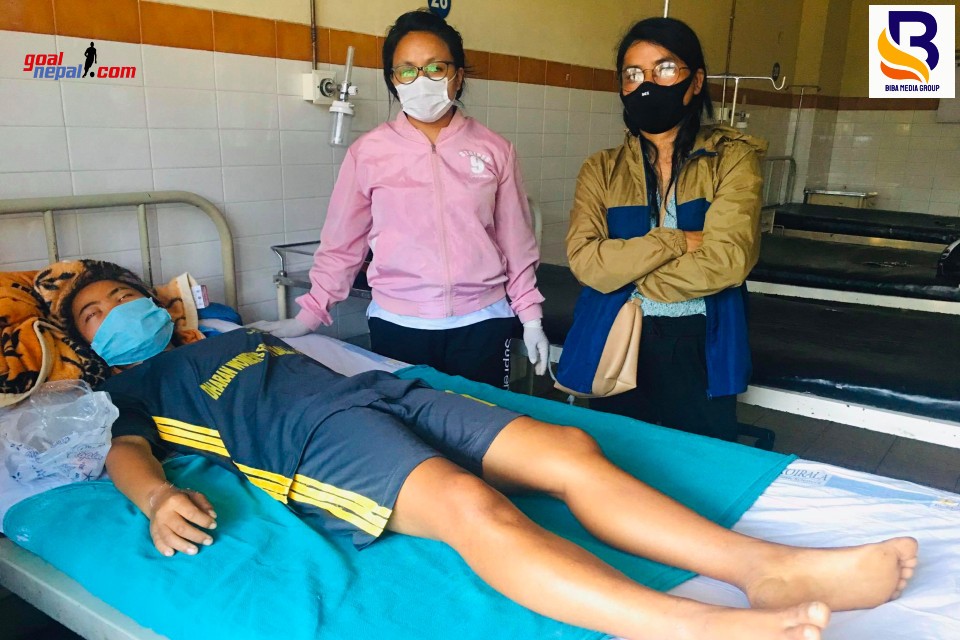 GoalNepal Foundation, a CSR wing of Biba Media Group, has decided to start fund raising campaign for a women football player who has lost her eye in a freak accident.

Women football player from Belaka municipality, Udayapur Ms. Samikchya Magar has lost her eye in a freak accident.
Samikchya Magar sustained an eye injury on Baisakh 12 while doing house chores.
Coach Bhagwati Rana Magar, who is in contact with her since Day 1, said, "Doctors at BPKIHS suggested to take her to Biratnagar eye hospital where it was finalized that the operation was needed to remove her right eye".
"We are very shocked. The financial condition of her parents is not sound. They need our support.
"Doctors have started to give high antibiotic dose to Magar before the surgery. They said they would wait for few days for the surgery", added coach Magar.
Parents of player have now appealed football community to support them as their financial background isn't sound.

GoalNepal has stepped in with Nrs 10,000. We will raise the money for her treatment. Coach Bhagwati Rana Magar is lead in our project.

"We will do everything possible to help Samikchya and her parents. First priority is proper treatment and it costs money. I am hopeful that our football community is united and they will pour their love to Magar", said CEO of foundation, Mr. Bikram Thapa.

You can donate money through online in coach Magar's account:

Bhagawati Rana Magar
Prabhu Bank
Dharan Branch
A/C No: 02201100323680000001

Day 1:

GoalNepal: Nrs 10,000

Please send your email to goalnepalfund@gmail.com for further details.