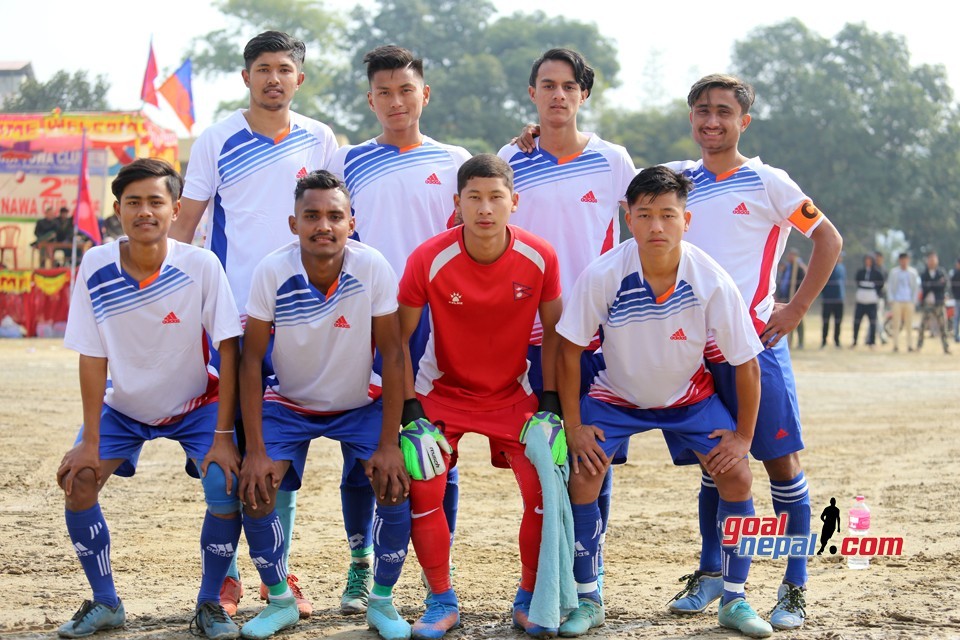 Hosts Nawa Yuwa A, Ananta club, Ramthumki clun and KMCT have entered semifinals of 2nd Nawa yuwa cup in Damauli, Tanahun.

In first quarterfinal match played in Damauli, Ananta defeated Nawa Yuwa club B 4-2.

In other quarterfinal matches, Nawa Yuwa defeated Gorkhali yuwa club Bandipur in sudden death, Ramthumki defeated Dovan club in sudden death and KMCT sidelined Nawa C 1-0.

Ananta yuwa club meets Nawa Yuwa and Ramthumki plays against KMCT in semifinals today.

Nawa yuwa club is organizing the championship, which has a winning purse of Nrs 1,15,555.