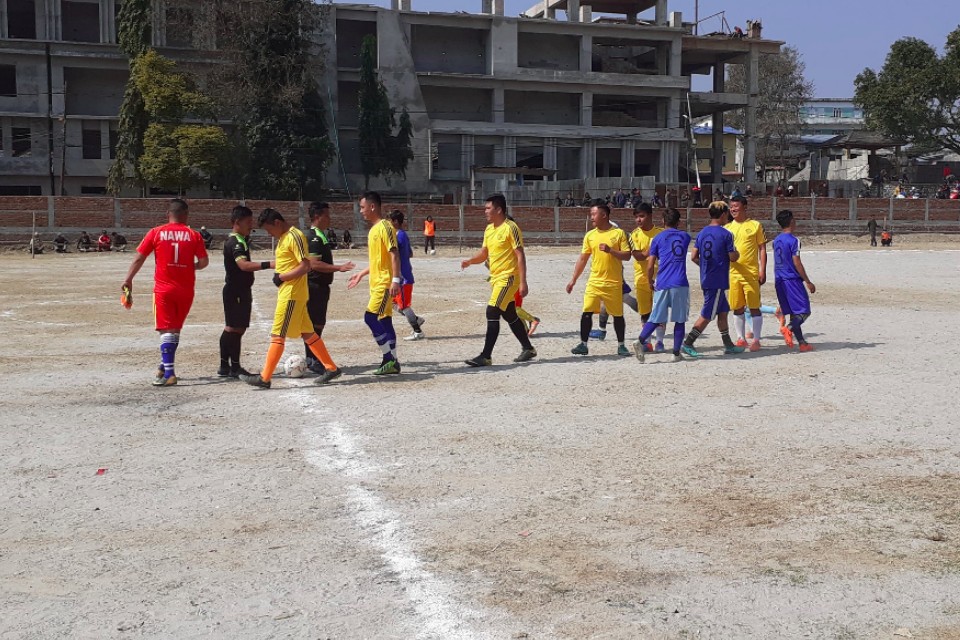 Hosts Nawa Yuwa club defeated Thulogaun Blue 2-0 to enter third round in Nawa Yuwa 7-A-Side championship in Damauli, Tanahun.

In other matches, KM City defeated Mitrata yuwa club 3-2 on penalties, Ananta yuwa club defeated Dovan A and Bandipur Gorkhali sidelined Driver City club 3-1 on penalties.

Nawayuwa club is organizing the championship.

GoalNepal will stream the matches LIVE from quarterfinals.

Club president Sanam Tamang said they were expecting exciting matches from quarterfinals.