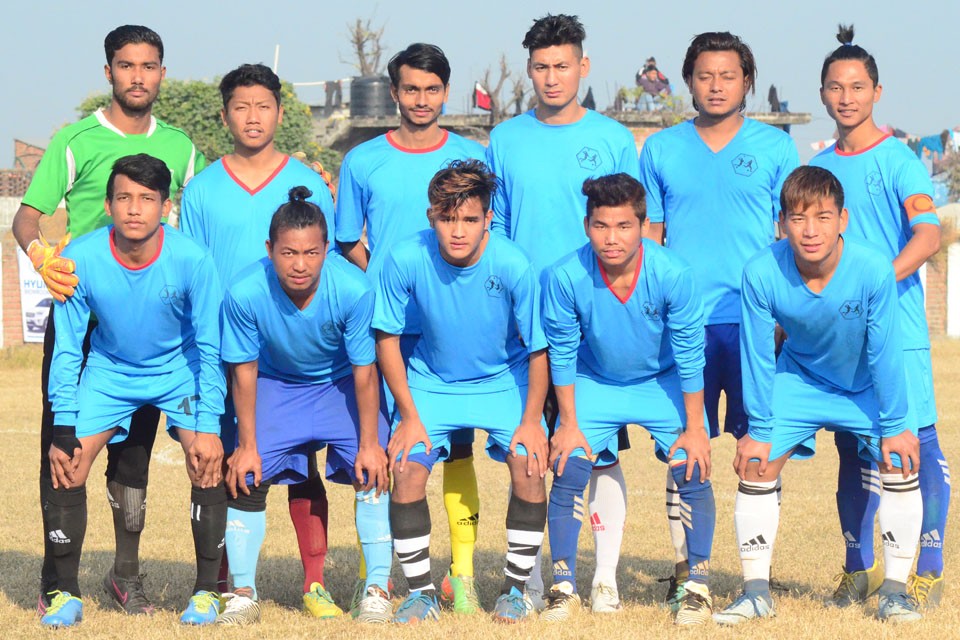 Bhairab FC has entered finals in 5th Pharsatikar cup in Rupandehi district.
Bhairab FC sidelined Lisnu club 4-2 on penalties on Wednesday.
Both teams played 0-0 draw in regulation time before inviting a goal kick battle.
Bhairab goalie Pradip Bhandari became the man of the match.
In the second semifinal match, hosts Pharsatikar will meet Gorkha Boys today.
The championship has a winning purse of Rs 1,21,000.