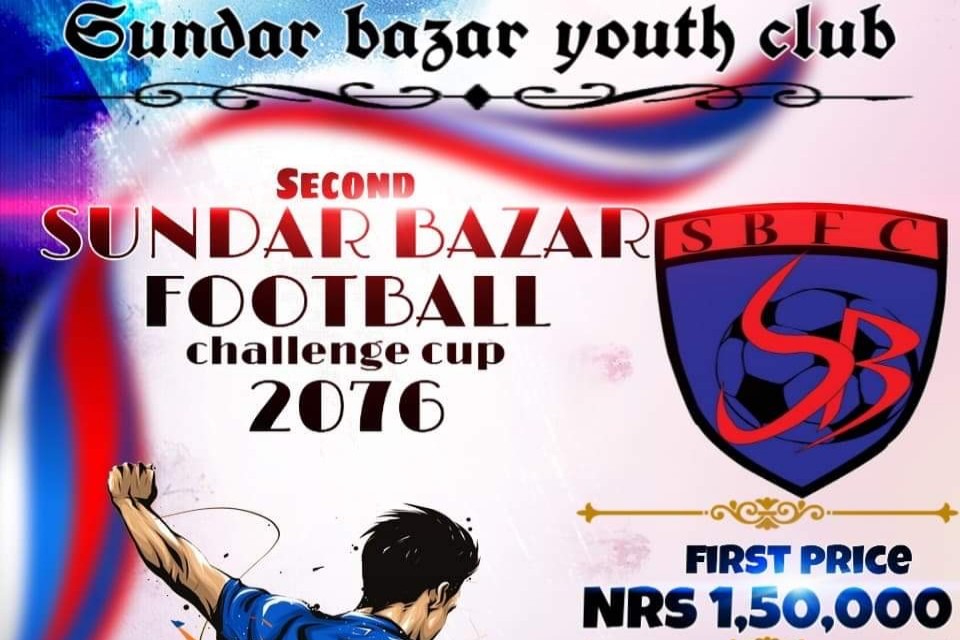 Sundar Bazaar youth club is organizing 2nd Sundar Bazar challenge cup from Magh 12. 



The organizers confirmed GoalNepal that they were offering Nrs 1,50,000 to the winners.

Runners up team will get Nrs 70,000.



Team registration fee is Nrs 7,000.



Interested teams can contact at following numbers:



9860534533


9825126596


9865597749

GoalNepal is the official web partner of the event.