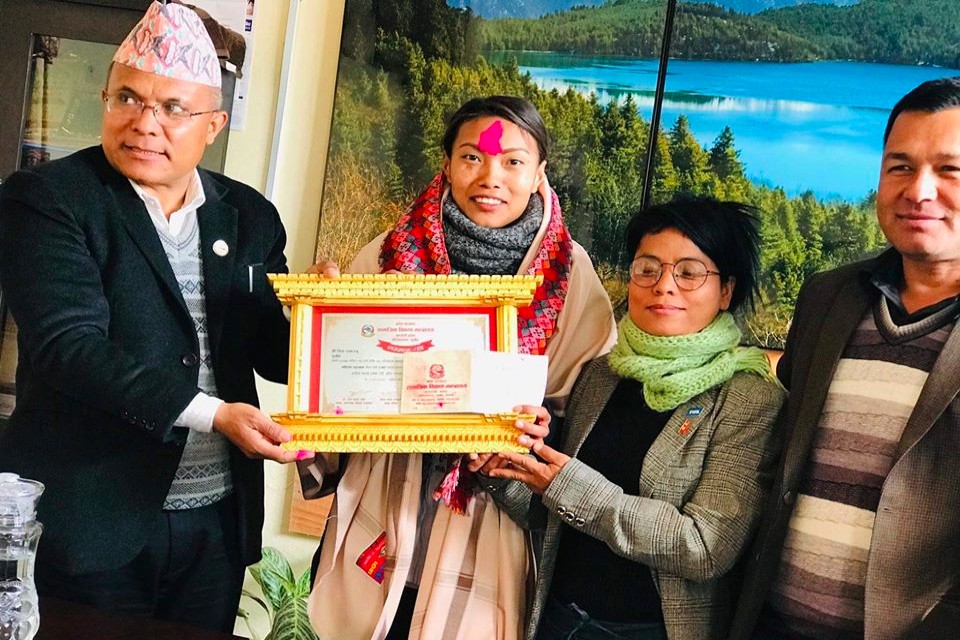 Karnali province government has honored Nepal women's team defender Gita Rana Magar.

Minister Dal Rawal honored Rana Magar in Surkhet today.

Magar was honored by the provincial government for winning silver medal with the team in recently held South Asian Games.

Coach Bhagwati Rana Magar was also present in the honor program.