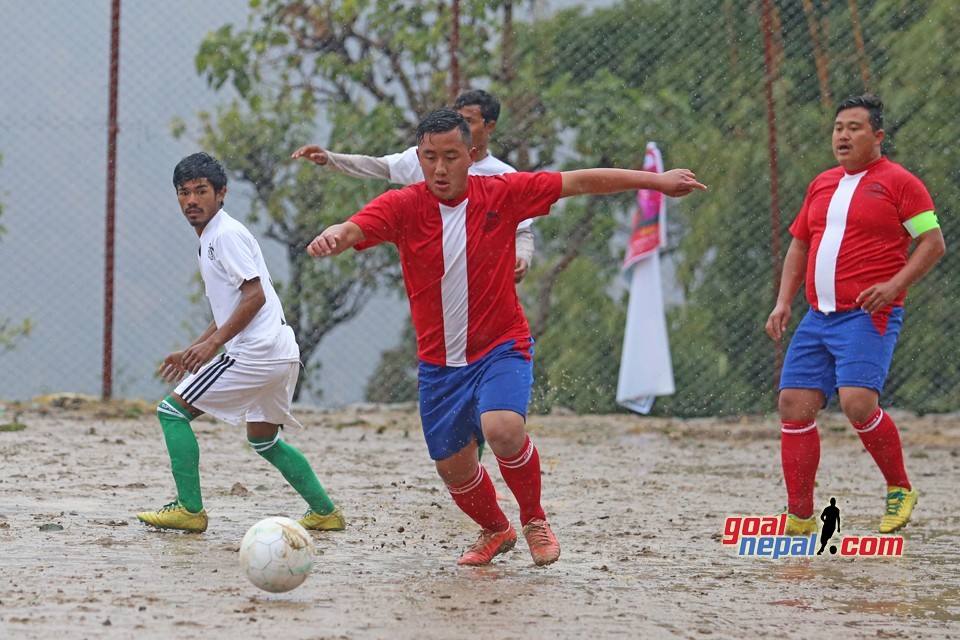 Ward number 3 Bhotang, Bhotang B have won their respective matches in PachPokhari Thangpal Rural Municipality 7A Side President cup at Bhotang, Sindhupalchowk.

In the first match played on Friday, ward number 6 Thangpaldhap played 0-0 draw against ward number 7 Bhotenamlang.

Ward number 3 Bhotang A defeated Gunsa A 1-0 in another match. Ganesh Tamang scored the match winner.

Ward number three Bhotang defeated ward number 7 Bhotenamlang A 3-1 in the last match of the day. Sonam Tshiring scored a brace while Ashok Tamang scored another for the winners.

Pachpokhari Thangpal sports development committee is organizing the tournament.

GoalNepal is the official web partner of the event.