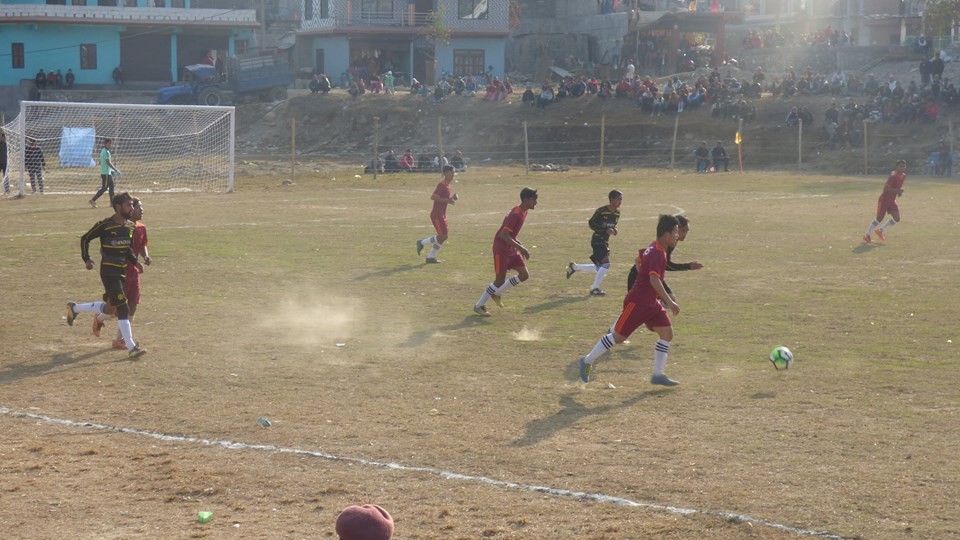 Friendship club Belchautara has entered second round in Bhimad cup in Tanahun.
Friendship defeated Hairans club Damauli 3-1 at Bhimad on Tuesday.
Rajiv Lopchan scored a brace while Dipesh Ale scored another for the winners.
Anish Shrestha scored a consolation goal for Hairans.
Bhimad youth club is organizing the championship.