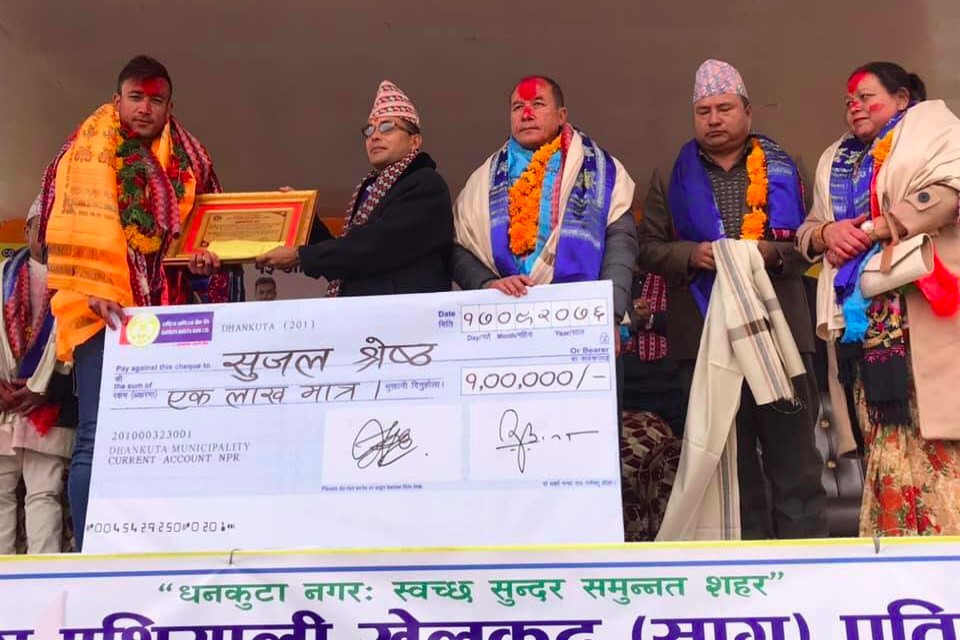 Dhankuta municipality has honored SAG gold medalist Sujal Shrestha with Nrs 1 lakh for his achievement in 13th SA Games.

Shrestha led Nepal to gold medal win in the South Asian gala.

Dhankuta mayor Chintan Tamang, CDO Dr. Krishna Bahadur Ghimire jointly honored Shrestha with Nrs 1 lakh on Thursday.

Shrestha thanked municipality for the honor.

The rally was also organized in the city to honor him.