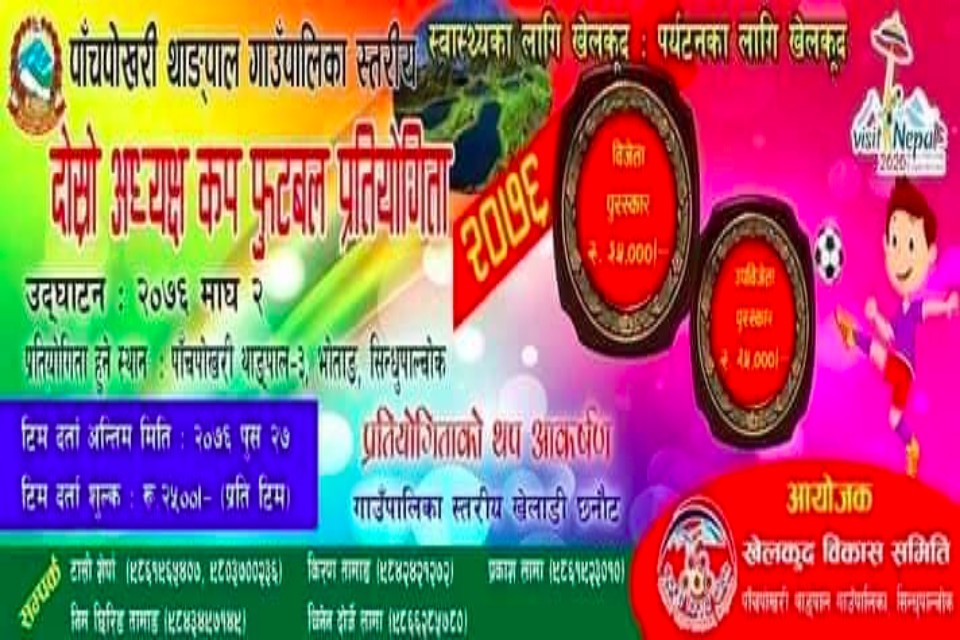 Panchpokhari Thangpal Rural Municipality Cup is kicking off on Magh 2, 2076.

Rural municipality sports committee president Tashi Sherpa told GoalNepal that they are organizing the event at Bhotang.

All wards must form two teams under U25 for the event.

"We expect support from all to make the event successful", said Sherpa.

GoalNepal is the official web partner of the event.