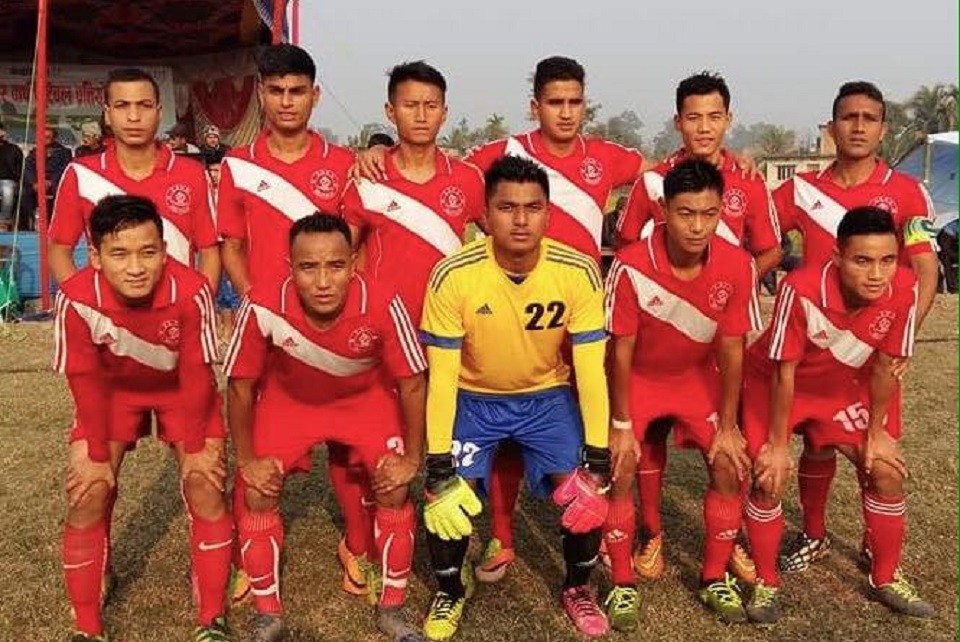 Province number one regional police team has entered semifinals in 1st Nahada 1st Mayor cup at Nahada, Sunsari.
Regional police team defeated Rajabas FC Sunsari 3-0 in quarterfinal match played on Monday.
Ujjawal Rai was declared the man of the match. He received Rs 2,500.
Teams from various districts are participating in the championship.