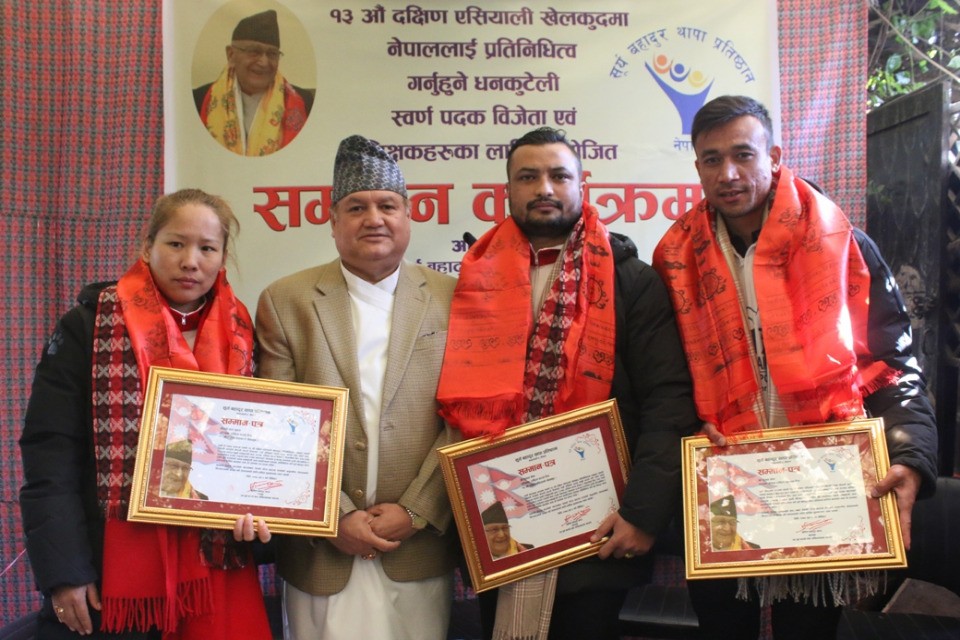 Nepal Olympic team skipper Sujal Shrestha has been honored by Surya Bahadur Thapa Foundation on Thursday.

President of the foundation, Sunil Thapa honored Shrestha and two coaches from Dhankuta with Nrs 25,000 cash each in Kathmandu.

Shrestha was honored for his gold medal in recently held 13th SA Games 2019. He led Nepal to gold medal win.
Coaches - who were honored at the same program - were Kushal Shrestha and Tara Gurung.
Dasharath Stadium Is Almost Ready To Host 13th SA Games