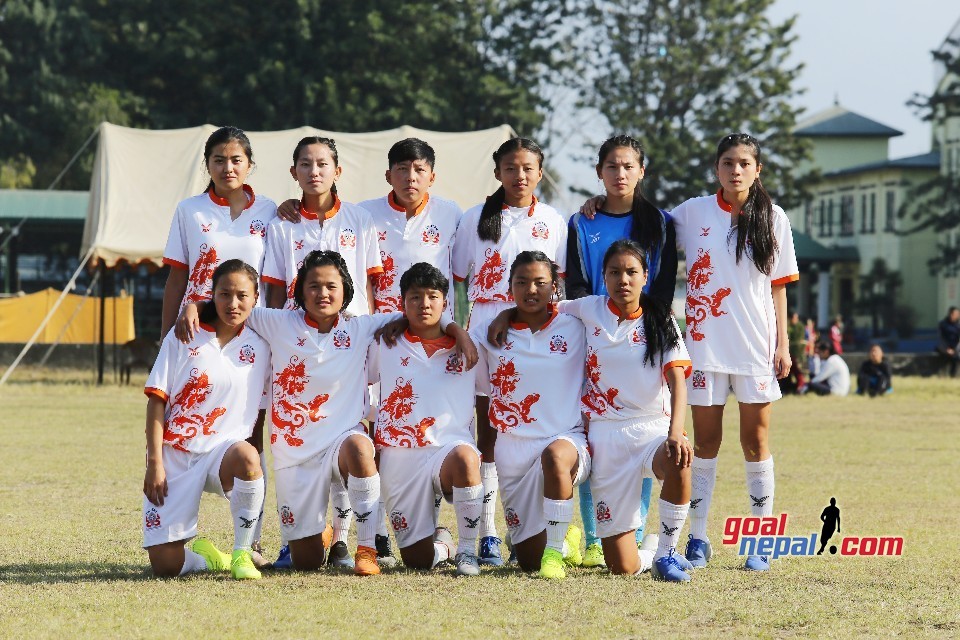 Bhutan women's team has continued winning spree in CoAS 7th international women's championship in Lalitpur.

Bhutan defeated Nepal's province 2 team 2-0 at Lagankhel grounds on Thursday.

Sonam Wangmo scored the opener in 40th minute and Sunita Rai doubled the lead in 71st minute.

In another match, Nepal Police women's team defeated Province 5 3-0.

Nisha Sunuwar scored a brace (20', 44') while Amrtita Jaisi scored another in 15th minute for NPC.

Nepal Army is organizing the championship.