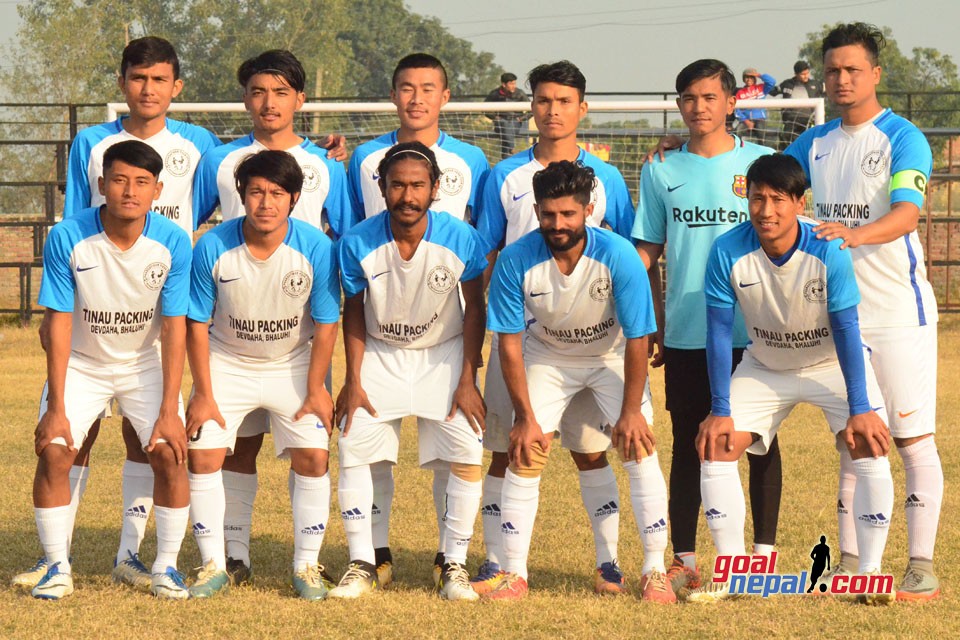 Hosts Pharsatikar Youth Club marched into the quarterfinals of 5th Pharsatikar Cup following 3-1 win over Christian Youth Club at Pharsatikar High School ground, Butwal, Rupandehi on Friday .
Suraj Hamal of Pharsatikar Youth Club was declared the man of the match.
Bhairab FC, Nawalparsai will face Banganga Welfare Society, Kapilvastu in the first quarterfinal match tomorrow.
Winners will bag one lakh twenty one thousand rupees while runners-up will receive sixty five thousand rupees.
Final match is scheduled on Magh 6.