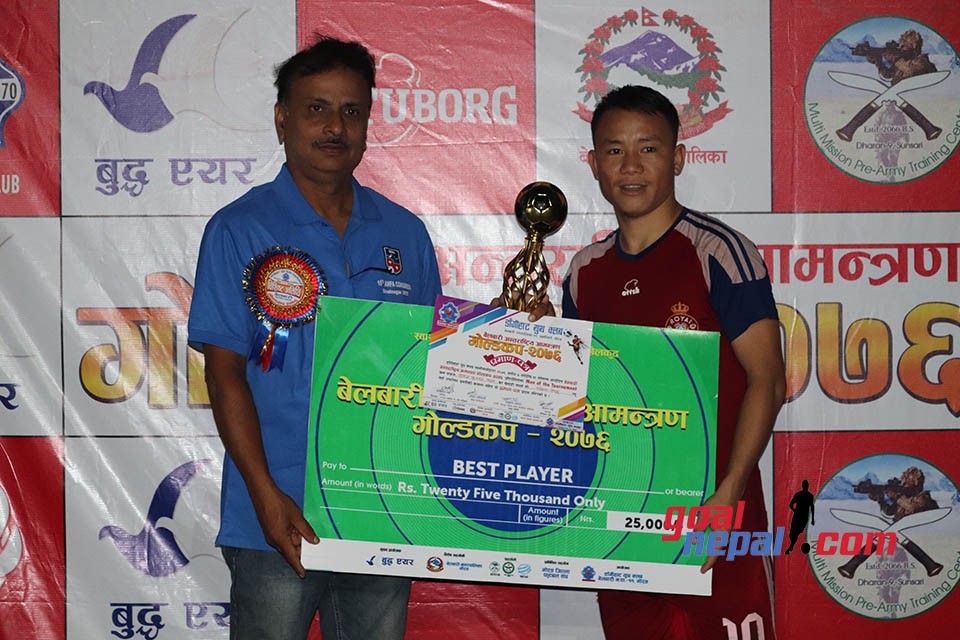 Nishan Limbu has been adjudged the most valuable player of Belbari gold cup football tournament.

Nishan Limbu guided Royal FC Siliguri to title win. He also scored three goals in the competition.

He received Nrs 35,000; Nrs 25,000 for MVP and Nrs 10,000 for highest goal scorer award.

Man of the final match: Manoj Rai (Nrs 5,000)

Best GK: Kishor Giri

Best DF: Niraj Basnet

Best MF: Adarsha Tamang

Best FW: Shyam Sarkar

All of them got Nrs 7,000 cash each.

Royal FC defeated Dharan FC 4-1 to lift the title and Nrs 5 lakh. Dangihat FC organized the championship.

6th Rumpum Udayapur Gold Cup: Morang Stuns Nepal Police - MATCH HIGHLIGHTS