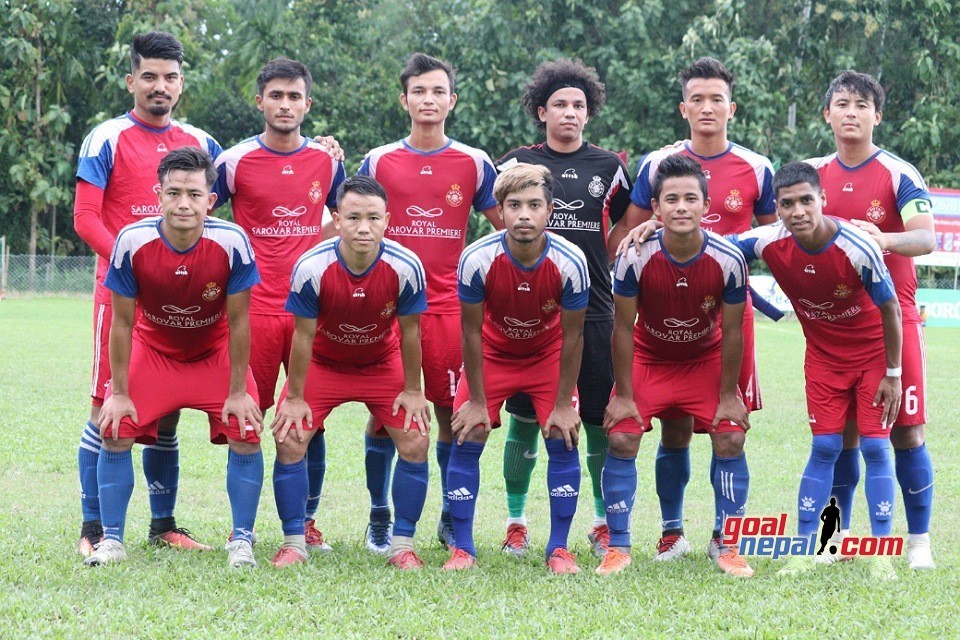 Royal FC, Siliguri, India has lifted the title of Belbari gold cup football tournament 2076.

Royal FC thrashed Dharan FC 4-1 in the final match played at Laxmimarga ground on Tuesday. Adarsha tamang 10'(Royal FC), Nishan Limbu 57' (Royal FC), Aman Thapa 69' (Royal FC ) and Satyam Shrestha 72' (Royal FC) scored apiece for the winners.

Umesh Rai 75' (Dharan FC ) scored one for Dharan FC.

The champions received Nrs 5 lakh and runners up team got Nrs 2,50,000.

Dangihat FC organized the championship.


6th Rumpum Udayapur Gold Cup: Morang Stuns Nepal Police - MATCH HIGHLIGHTS