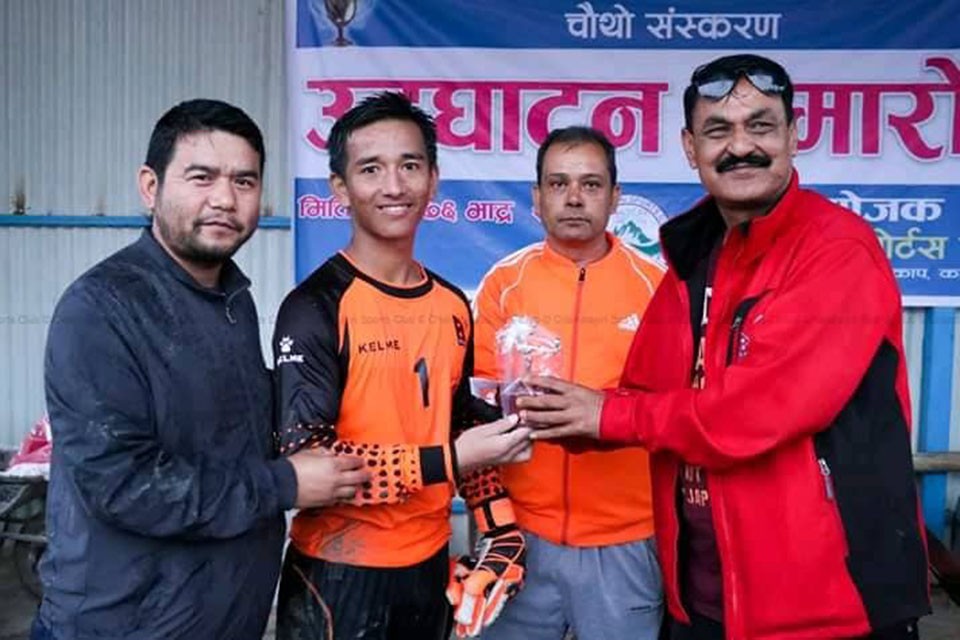 U16 Goalie Roshan Nepal has guided West Kathmandu to quarterfinals in Naikap gold cup.

West Kathmandu defeated Lacto Lakshya, Matatirtha 2-1 to enter last eight on Wednesday.

Nepal played a fantastic game and won man of the match award.

Roshan Nepal claims that he was left out from Nepal U16 team to include son of ANFA VP, Pankaj Nembang. Earlier today, Nepal U16 coaching staffs denied wrong doing and clarified that they had included Patthuhang Nembang on the basis of merit.

Goalie Nepal challenged coaching staffs to prove him wrong.