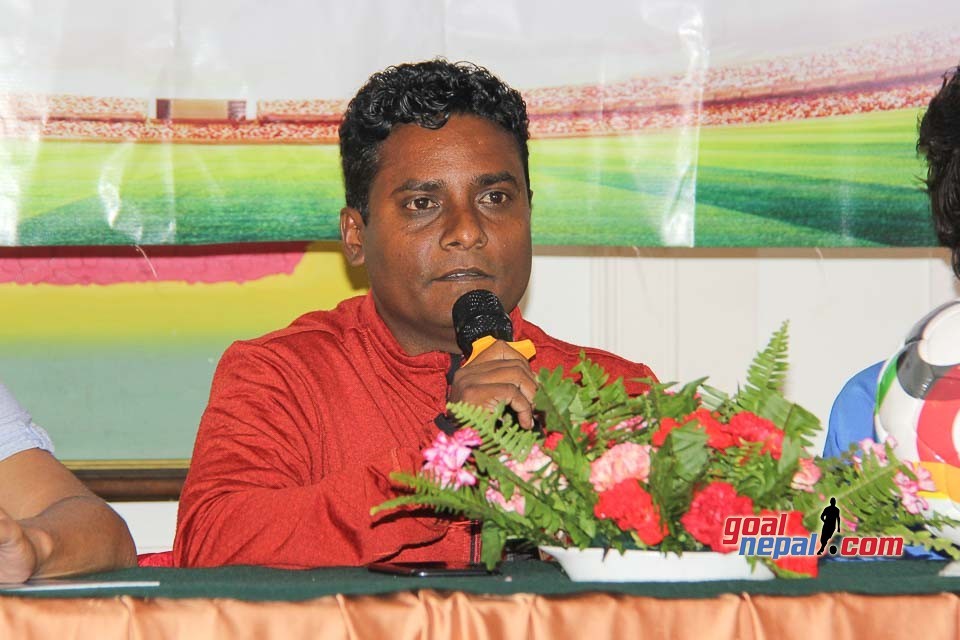 Maldives U18 coach Shazly Mohamed has given his honest reaction after playing 1-1 draw against hosts Nepal in SAFF U18 championship 2019.

Maldives did take a lead in 13th minute but they adopted a very defensive approach that pegged them back. Nepal leveled the score in 75th minute through Manish Dangi.

Coach Mohamed said, "We knew Nepal would be tough. My boys did very well. We played very defensive game after taking a lead. That was our strategy. I am very proud with my boys. In fact, we are very lucky to get a point".

He also criticized the condition of the ground.

"Pitch is not good enough for this tournament, for the pride of SAFF. It is a muddy pitch. I prefer to play in the turf (at ANFA complex). I even talked with match commissioner about this issue. Thank god it didn't rain today", said Mohamed.

He also thanked luck for the hard fought draw.

"Luck was in our side today. But that comes with hard work. We have prepared for three months for this tournament. We had camp in Doha. We are very happy and motivated. If we can play draw against Nepal why can't we move forward in the tournament", questioned Mohamed.

Nepal will play against Bhutan on Sunday and Maldives will have days break.
SAFF U18 Championship: Pre-Match Press Meet In Kathmandu