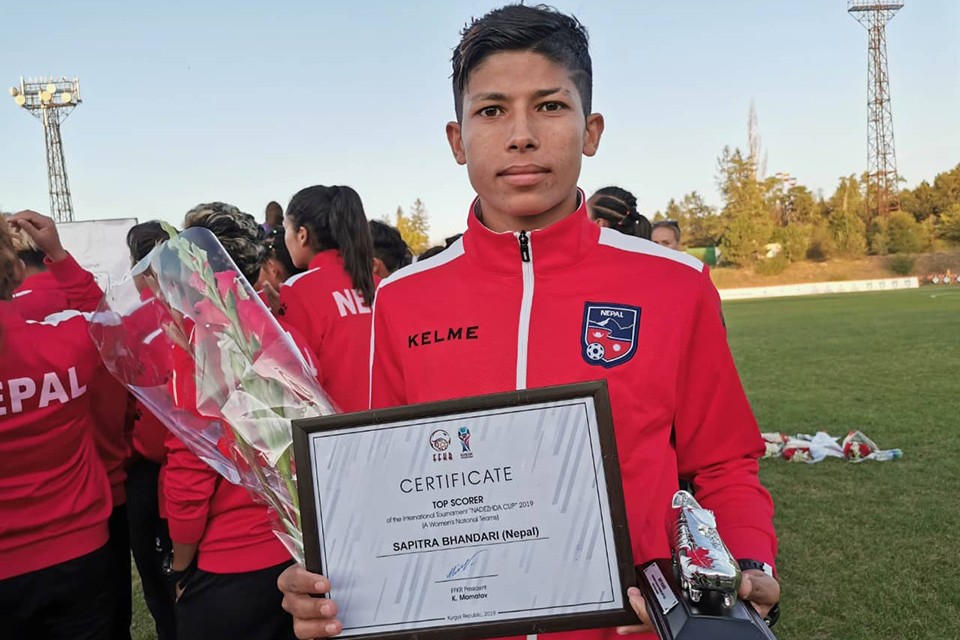 Nepal national women's team striker Sabitra Bhandari has scored 35 international goals today, leveling record hold by Anu Lama.
Sabitra Bhandari scored seven goals in Nadezhda Cup 2019. Nepal finished runners up, losing 3-2 in the final to Uzbekistan.
Bhandari said she is happy to score goals for her country.
"I love to score goals. I want to win matches and the title. I will keep scoring goals as long as I can play for Nepal", said Bhandari.
Anu Lama, who has 35 goals under her belt, has already announced her retirement from national team.
Nepal Women's Team Coach Hari Khadka After 1-0 Win Over Sri Lanka