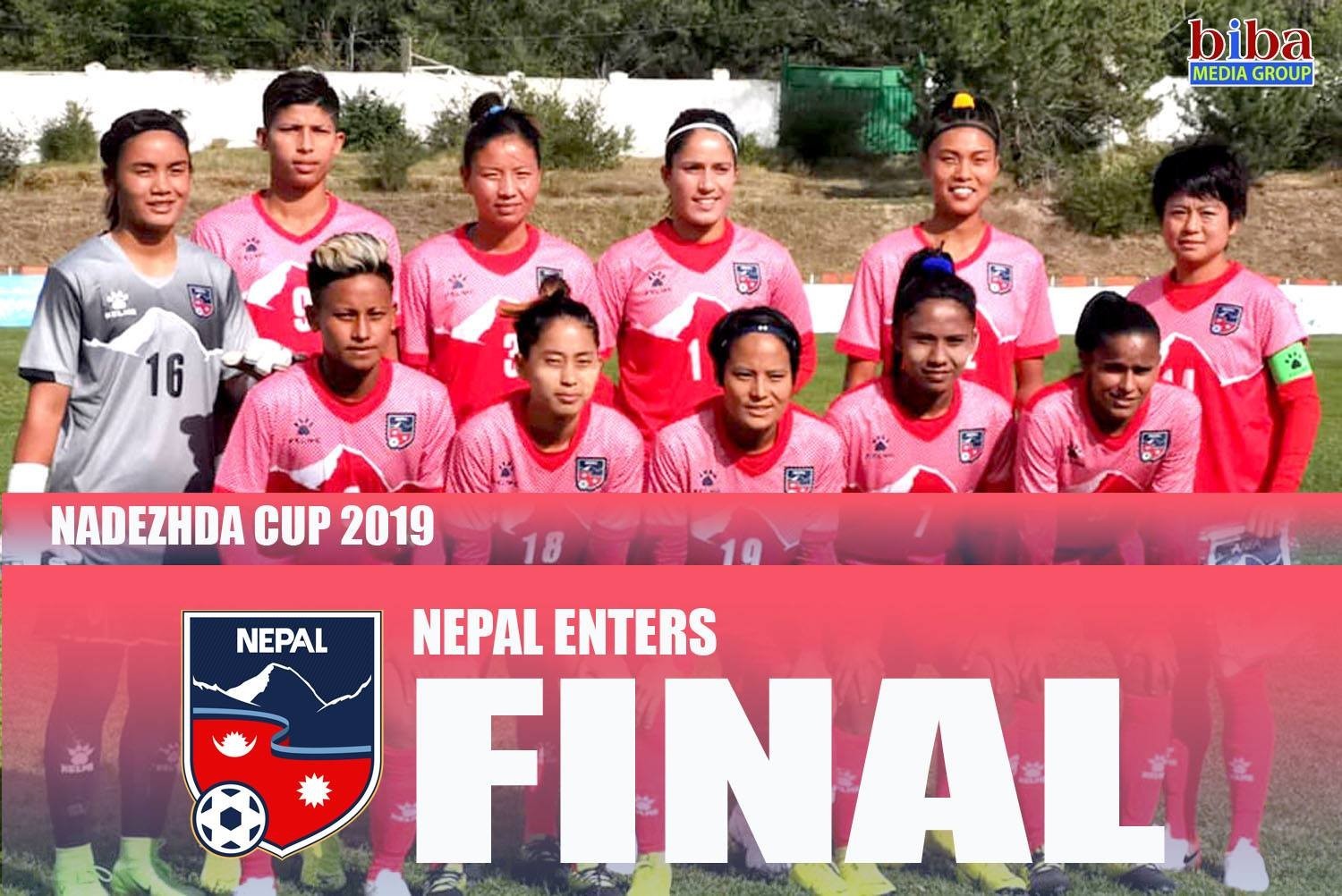 NepNepal Women's team is playing against Uzbekistan in Nadezhda cup 2019 football tournament in Karakol, Kyrgyz Republic tomorrow.

The match will be played at central stadium, Karakol at 3:45 PM NST.

Nepal defeated Tajikistan 1-0 in last group match played on Tuesday afternoon. Sabitra Bhandari scored the match winner in 86th minute utilizing a long free kick taken by Gita Rana.

Nepal collected six points to enter the final. Uzbekistan has nine points from three matches.

Cheli are preparing for SA Games that Nepal is hosting in December later this year.
Don't forget to send best wishes to Cheli below.
NEPAL WOMEN'S VS KYRGYZ REPUBLIC 8-0 | MATCH HIGHLIGHTS