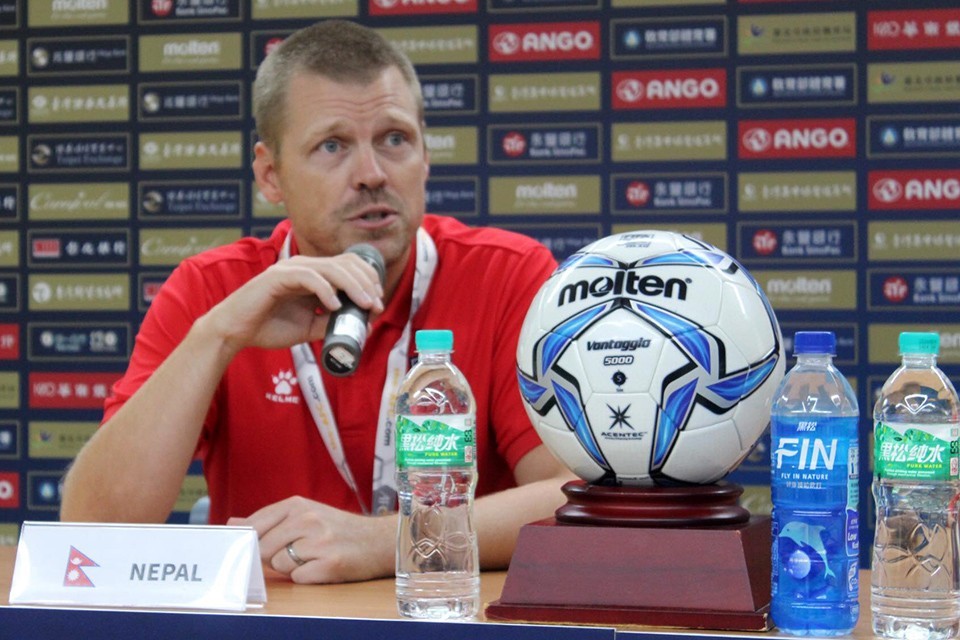 Nepal coach Johan Kalin said they were taking small steps forward in building a solid team for future.

Nepal registered a magnificent, historic win in FIFA World cup round 2 qualifiers as they defeated 125th ranked Chinese Taipei 2-0 in Taipei on Tuesday.

Speaking in the post match, coach Kalin said, "It's a great win. Few days ago, we suffered a big loss. It happens in football. In World cup, Brazil had suffered 7-0 loss to Germany. If Brazil can lapse, it is obvious for us when you compete in international football. But today boys gave everything. They performed good so they achieved good result.

"After last match, we needed to concentrate on our game. We knew it would be a tough fight against the hosts. But boys played well and I am very happy with them", added Kalin.

He also mentioned that he was taking small steps forward.

"We are taking small steps forward. It takes time to build good team. But win is always nice to get", he added.

Nepal has collected much important three points in the group. Now they will play against Australia on October 10, 2019.
Second Training Session Of Team Nepal In Kuwait City