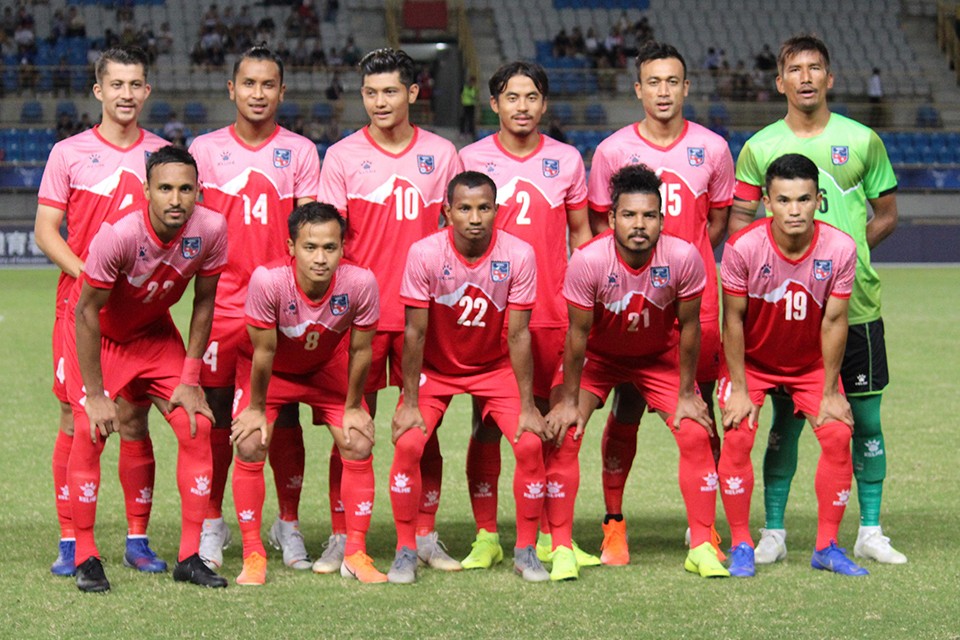 Nepal has registered first international win in a year.

Nepal didn't win a single match after beating Bangladesh in SAFF Championship 2018.

Team Nepal defeated Chinese Taipei 2-0 in FIFA World Cup round 2 Asian qualifiers in Taipei today.

Anjan Bista scored both goals for Nepal.

Friendly matches in March 2019:

Kuwait Vs Nepal 0-0
Kuwait Vs Nepal 0-1
Chinese Taipei Vs Nepal 1-1

FIFA World Cup round 2 qualifiers:

Kuwait Vs Nepal 7-0 (September 05, 2019)
Nepal Vs Chinese Taipei 2-0 (September 10, 2019)

Nepal did play against Johor Darul Tazim but that wasn't FIFA sanctioned match.

Nepal will now travel to Canberra to take on mighty Australia on October 10, 2019.
ANFA Starts Maitenance Of Dasharath Stadium Grounds For FIFA WC QFs