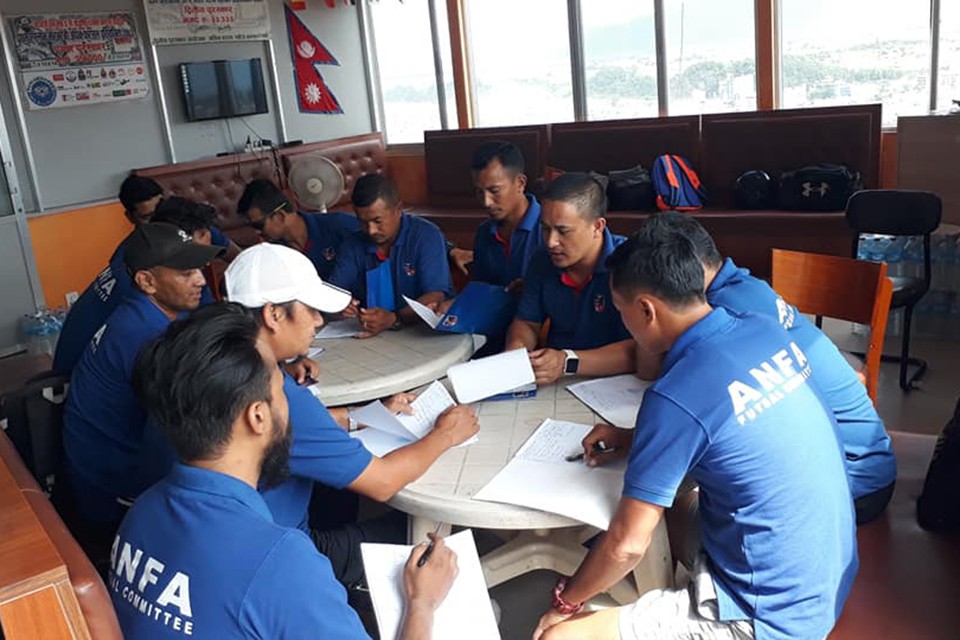 All Nepal Futsal Committee has announced a 37-member preliminary Futsal squad.

The committee is selecting the players for upcomning AFC Futsal Championship Turkmenistan 2020 Qualifiers.

The Qualifiers is set to be held in IR Iran from 23-25 October, 2019.

Nepal has been grouped with Uzbekistan, Tajikistan and Afghanistan.

11 coaches selected the players from open trial held in Kathmandu.

Preliminary Squad:

Sumit Ale, Netra Bahadur Shrestha, Anish Shrestha, Rabi Chandra Thapa, Nabin Lama, Aadil Hamid, Bijaya Shrestha, Binod Gurung, Aashish Lama, Amit Lama, Dipesh Ghale, Nirmal Gurung, Avaya Rana, Bijaya Gurung, Aashish Kapali, Sandip Karki, Bishwojit Rai, Alik Tamang, Jenish Prajapati, Mani Lama, Saroj Tamang, Prabesh Joshi, Dipesh Shrestha, Rupesh Chettri, Krijal Khadka, Urjen Sherpa, Rafi Maharjan, Manish Sedai, Mishan Lama, Sanjay Rajbahak, Bijay Bohara, Himshail GC.

Optional Players:
Manoj Tamang, Suraj Gurung, Bijay Shrestha, Aruj Singh and Sushan Shrestha.