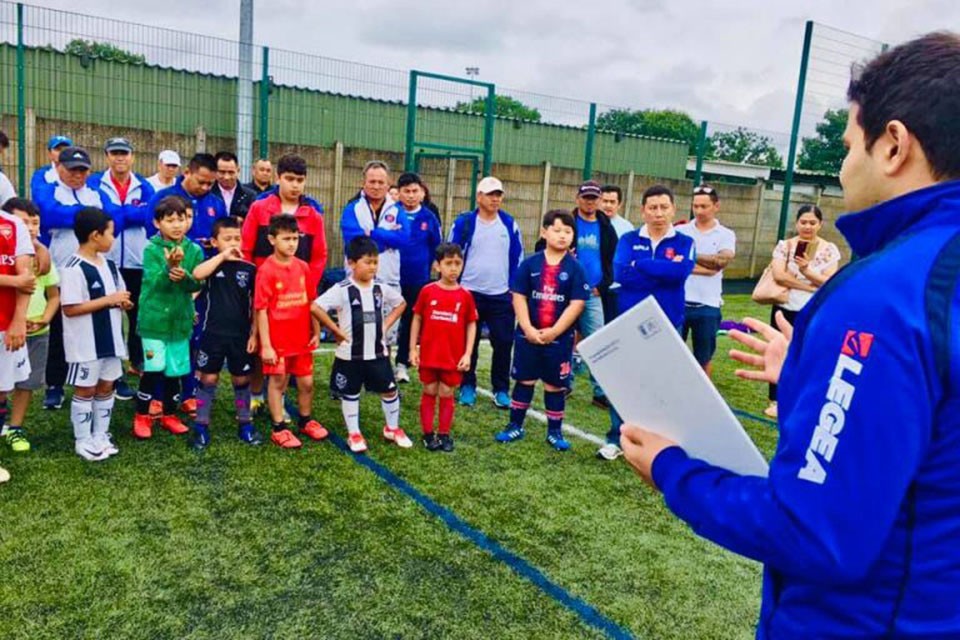 Sahara UK has started football training program, aiming to start residential academy in future.

The program started on Saturday at Cove FC, Faranborough.

35 kids participated in the program. Sahara UK president Kumar Gurung and Sahara FC president Krishna Gurung inaugurated the training program.

Sahara UK is a wing of Sahara club, Pokhara, which was established in 2008. There are Sahara HK & Sahara Australia as well.

Sahara club runs football academy and organizes football tournament annually in Pokhara.