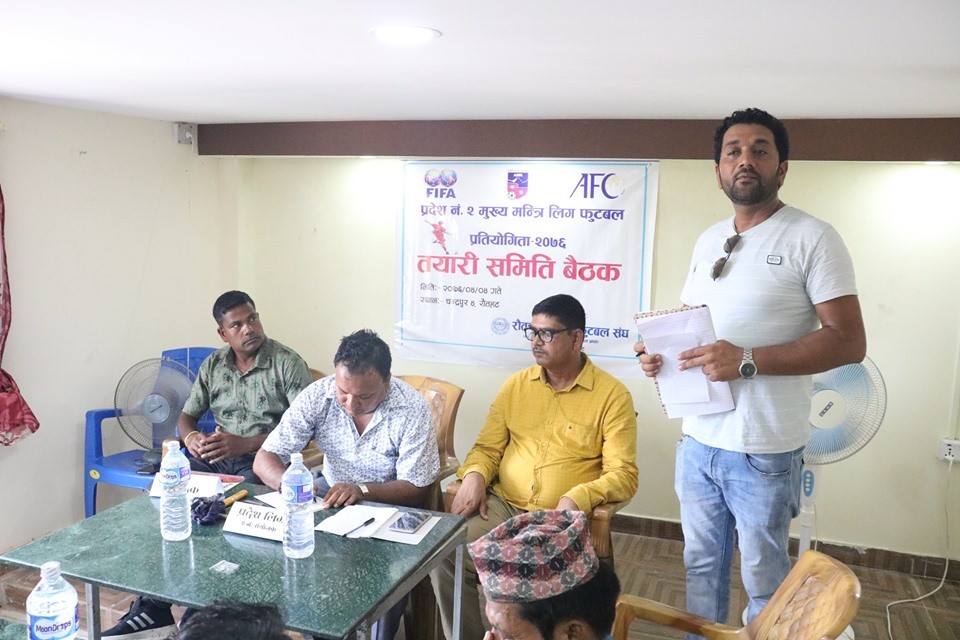 Province 2 CM league preparation committee meeting held in Chandrapur, Rautahat on Saturday.

League coordinator Nepal Karki chaired the meeting in which district FA presidents and other officials took part.

ANFA is organizing the championship with the support from province 2 government. There are eight districts in province 2. District champions will take part in the event.

The date and the venue hasn't been confirmed yet.

Province 1 has already completed the tournament. Sainik youth club, Jhapa became the champions.