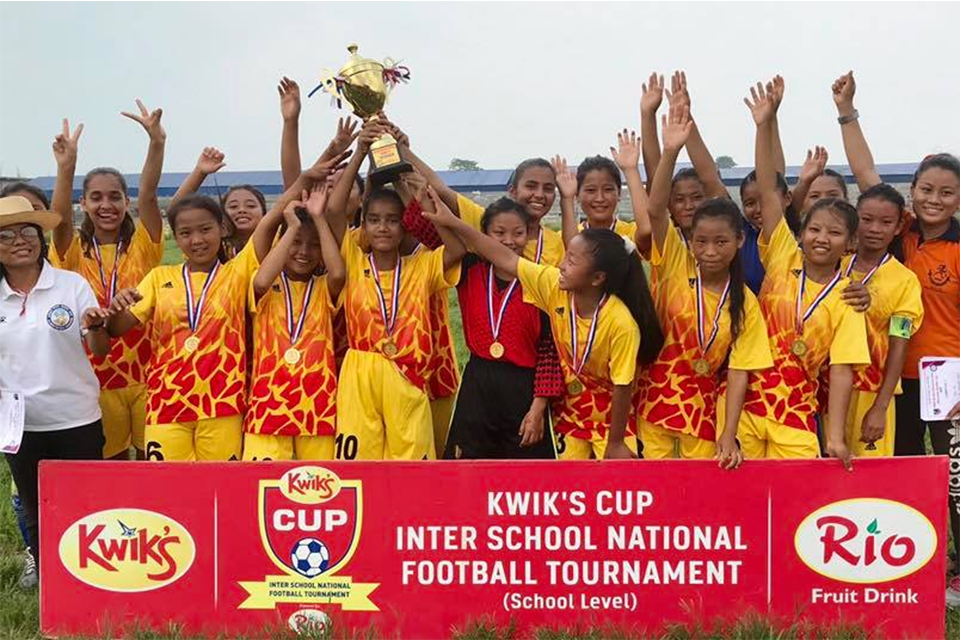 Jwalamukhi school has lifted the title of Kwiks cup ladies football tournament in Sunsari.

Jwalamukhi defeated Kachana school 4-0 in the final match played on Friday in Itahari.

Somika Ale Magae scored a brace (12', 36') while Pratikchya Rai (17') and Jitu Rai (40') scored apiece for the winners.

Jwalamukhi will now take part in provincial tournament.

Chief guest Bhim Bahadur Paudel distributed prizes to the winners.

ANFA Sunsari organized the event.

Anu Lama Wants To Become A Coach