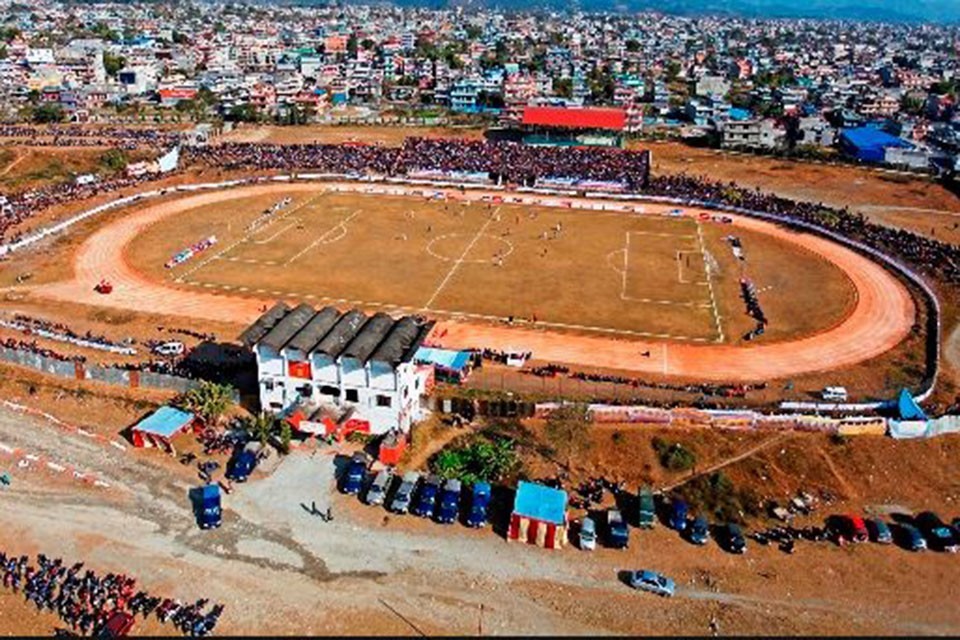 Newly appointed member secretary of national sports council Ramesh Silwal has suggested contractor of Pokhara stadium to lay natural grass instead of artificial turf. 



Nepal government is constructing the stadium for upcoming SA Games.

According to deal made earlier, the contractor is supposed to lay an artificial turf. 

But newly appointed Silwal met contractors in Pokhara and asked them to change the plan.



"We need stadium with natural grass, not artificial turf. If there are any problems, we will sort out before Shrawan 1, 2076. But I want you to finish the project on time", Silwal directed the contractors.

The capacity of the stadium is 15,000. Indian company is constructing the stadium.
Total budget of the stadium is Nrs 173 crore. This includes football stadium, playing field and track-n-field.
Nepal government is constructing several sporting facilities at Pokhara stadium for South Asian Games. The event will be played in Kathmandu and Pokhara.
The event was supposed to kick off from Mar 9-18, 2019 but it has already been postponed till December 2019.