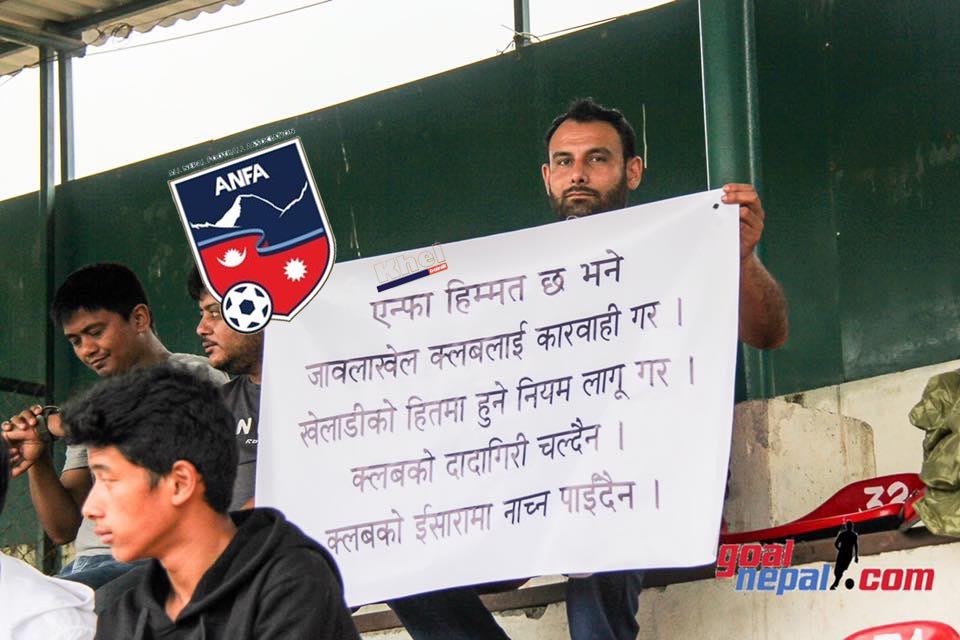 All Nepal Football Association (ANFA) has clarified on the case of player Sameer Bista.

Bista, a player from Jawalakhel youth club, has lashed out at his club for his unpaid wages and support not provided to him during medical expenses. He also criticized ANFA for not helping him in the fight against the club.

Bista said he wasn't paid for five months.

GoalNepal contacted ANFA to understand about the issue.

"We are aware about this issue. The issue is between the club and the player. The player lodged complaint at ANFA that he wasn't supported by the club during his medical treatment. We checked with the club. The club said they provided Nrs 1 lakh for the treatment. Insurance covered him Nrs 50,000 more. So total Nrs 1,50,000.

"ANFA is always there for the players. We are supporting players as much as we can. We have made it compulsion for all clubs to have medical insurance for the players. All tournaments that are endorsed by us are under insurance cover (Nrs 1 lakh medical & Nrs 10 lakh accidental), which we still think is not enough. Now we are making it Nrs 5 lakh medical and Nrs 10 lakh accidental. Sadly, Bista was injured in a local tournament (Adarsha cup in Kaski district) which was not endorsed by the FA. Technically, we can't help him but we assured him some help which we have to pass it through exco meeting. It will take some time. We would also like to request clubs and players not to take part in such tournaments where insurance is not covered for the players and officials", said ANFA.

"Another question is if players were required to go to Grande hospital for treatment? Why not in Teaching hospital? The same treatment cost Nrs 1 lakh at technical hospital and Nrs 3-4 lakh at Grande hospital. National team player Bharat Khawas had his leg treated at Teaching hospital. Another player from U16 had treatment from the same hospital. It's up to club and the players to have their treatment in their desired hospital", added ANFA.

The FA also added that they were checking with club about the unpaid wages.

JYC club officials weren't reachable for comment despite many attempts from GoalNepal.

Some treatment might cost more. So ANFA needs to increase insurance cap for medical. In this case, All Nepal football players' association needs to step up and should support the player in need.