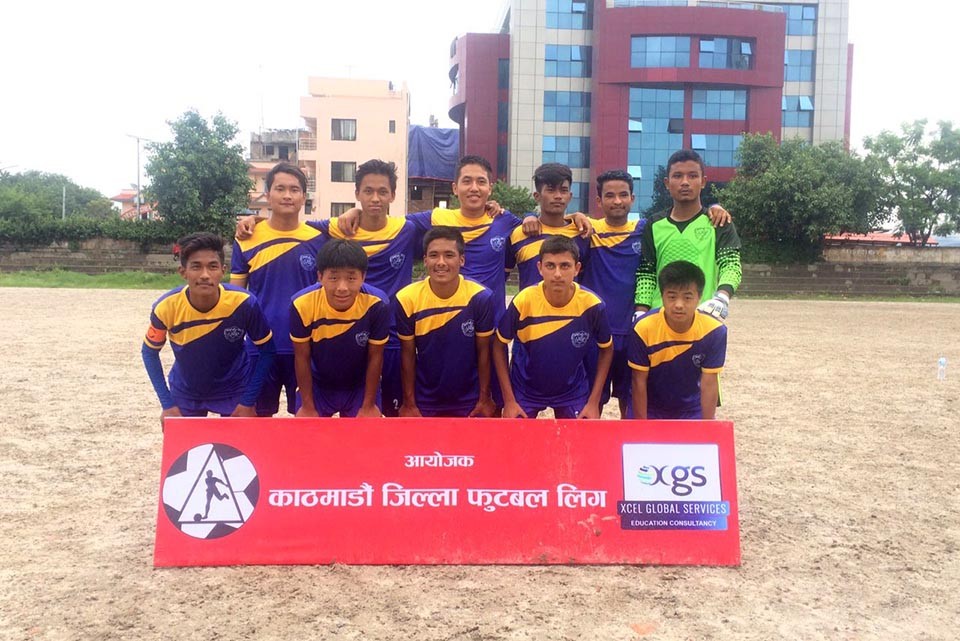 Pharping sports club and Jorpati FC have won their respective matches in Kathmandu district league football tournament.

Pharping defeated Samyukta Namuna club 3-1 in the first match played at Sanogaucharan, Kathmandu on Tuesday.

Kamal KC scored a brace while Aakash Shrestha & Niranjan Nagarkoti scored apiece for the winners. Bishesh Acharya scored one for Samyukta.

In the second match, Jorpati FC defeated Koteshowr Setiopi 3-1.

Sonam Sherpa, Bikram Oli and Bishal Silwal scored apiece for the winners. Satish Silwal scored one for Koteshowr.

Kathmandu DFA is organizing the league.