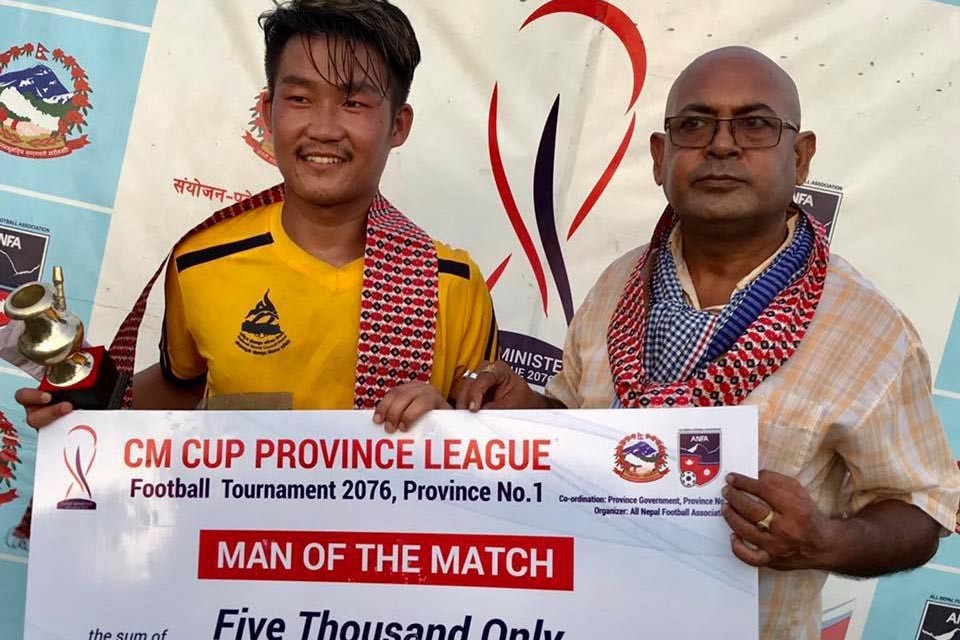 Okhaldhunga played 4-4 draw against Beltar United youth club in an academic match of province 1 CM league qualifiers at Tharuhat Udayapur stadium on Saturday.

Raju Rai scored a brace (19', 66') while Sanjaya Rai (24') and Ranjit Gurung (27') scored apiece for Okhaldhunga.

For Beltar, Rabi Lal Puri (21'), Samiraj Raut (28'), Bishal Rai (50') and Tipsan Rai (78') scored apiece.

Prem Prashad Timalsina from Beltar was red carded in 80th minute.

Raju Rai became the man of the match and received Nrs 5,000 cash.
6th Rumpum Udayapur Gold Cup: Gorkha Boys Rupandehi Enters Final