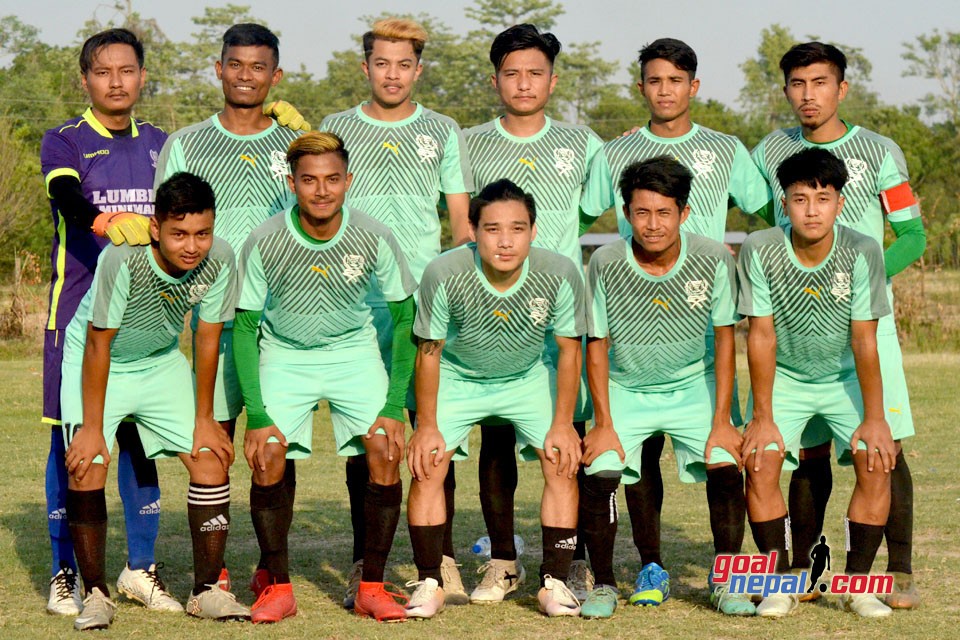 Rupandehi District League kicked off in Rupandehi on Saturday.
Jharna Sports Club registered a huge 5-1 win against Amarjyoti Youth Club 5-1 in the opener at Uma Adharbhut Vidhyalaya, Kunjalapur, Rupandehi on Saturday.
Nishan Sunar struck a brace while Raj Budathoki, Bibek Pun and Nikhil Thapa scored goal each for the winning team.
Dipak Adhikari scored a consolation goal for the losing team.
20 teams are participating in the league that is organized by Rupandehi DFA and supported by ANFA.
Winners will bag 1 lakh 11 thousand rupees while runners-up will receive 55 thousand rupees.
Two semifinalists will get 10 thousand rupees each.
Final match is scheduled on Asar 14.