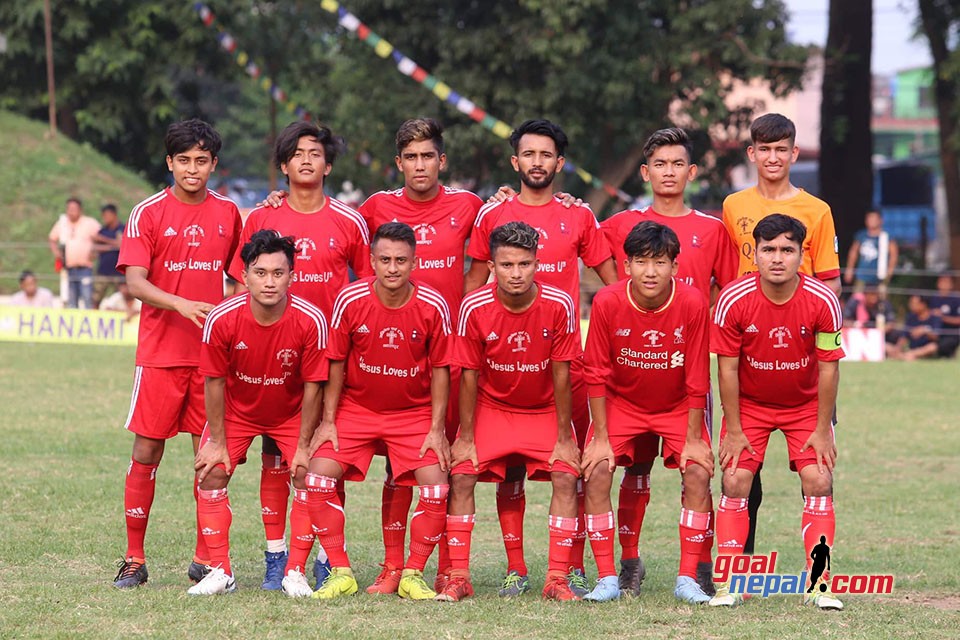 Abhisek Church, Rajahar has moved to the quarterfinals of Hanami 5th Chitwan Championship.

In the pre-quarterfinal match played at Junior Police Officers College ground, Bharatpur on Friday, Abhisek Church defeated the hosts 3-2.
Everest Club took an early lead through Sabi Gurung in the 15th minute. But Prasan Dhakal gifted a goal to Abhisek as he scored in an own post in the 44th minute. Sarad Chhetri put Abhisek ahead in the 11th minute of second half.
Sabi Gurung scored another goal for his team in the 62nd minute making the scoreline 2-2. Ajit Gurung scored the match winning goal in the wee hours.
The stipulated time of the match is 70 minutes, 35 minutes in each half.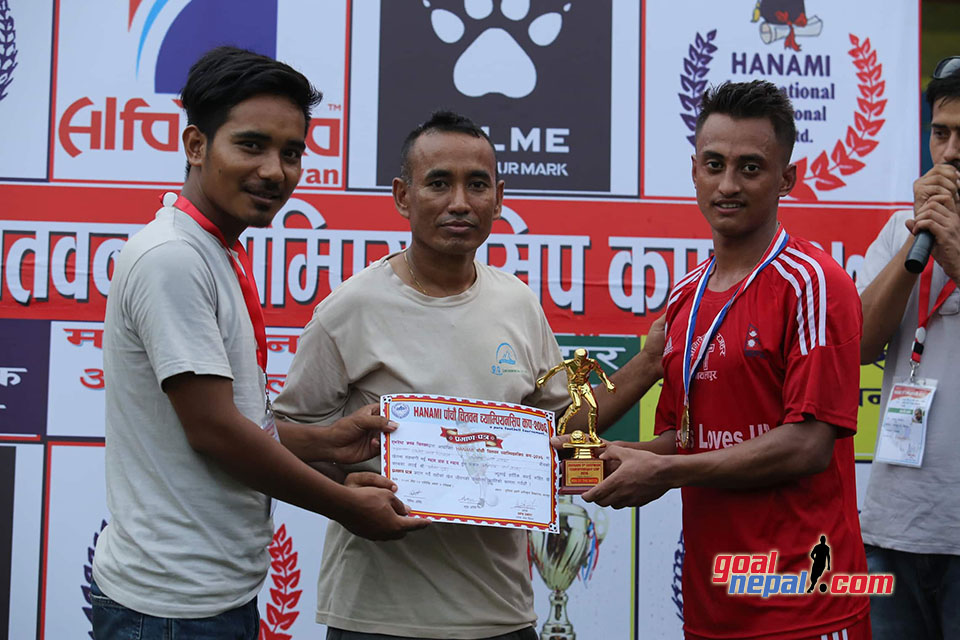 Ajit Gurung was announced the man of the match.
4 Brothers Gaidakot FC will face Junior Police Officers College in tomorrow's match.
The tournament has winning purse of Rs. 3,00,000.
Bishal Cement Nuwakot Gold Cup: Nuwakot Vs Chitwan (MATCH HIGHLIGHTS)