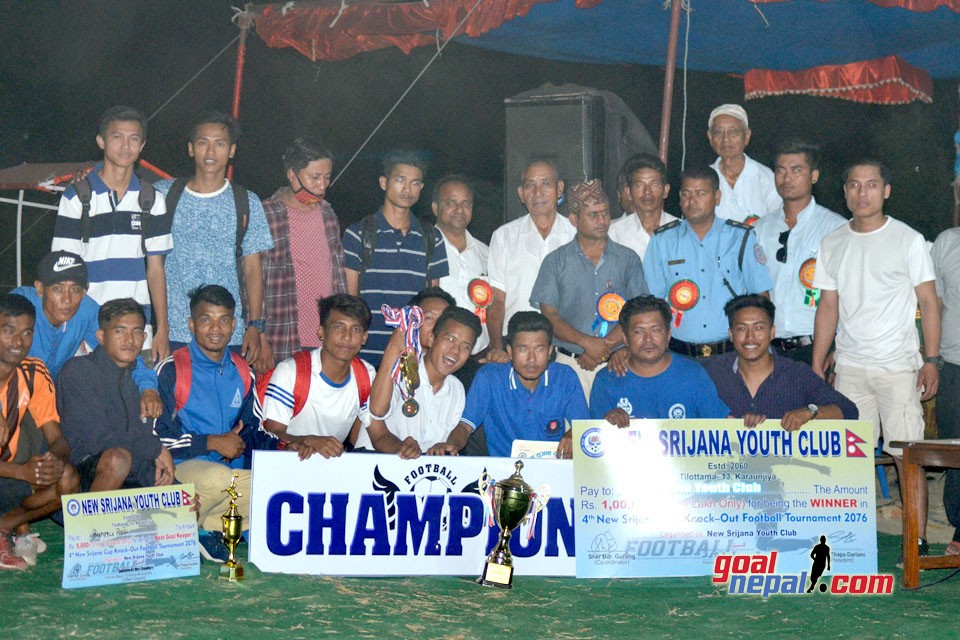 Hosts New Srijana Youth Club has clinched the title of 4th New Srijana Cup.
In the final match played at Tilottama on Sunday, New Srijana defeated Pharsatikar Youth Club 3-0 on penalties.
The teams played 1-1 draw in the regulation time.
Kiran Thapa scored a goal for New Srijana while Suraj Hamal scored an equalizer for Pharsatikar.
Champions bagged one lakh rupees while runners-up received fifty thousand rupees.
Suraj Hamal was adjudged the MVP of the tournament. New Srijana goalie Bishnu Palli Magar was declared the best goalkeeper. Lishnu Youth Club's Anuj Thapa and Pharsatikar's Suraj Hamal and Ranjit Ale received the highest scorer award.

A total of 14 teams took part in the tournament.