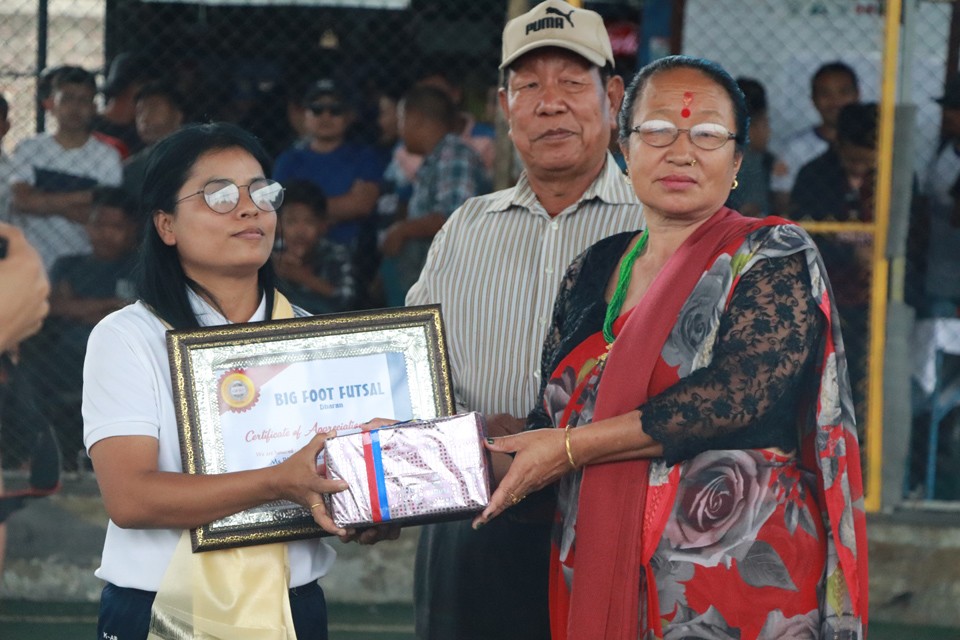 Nepal national team asistant coach Bhagwati Rana Magar has been honored in Dharan.

Big Foot Futsal honored Rana Magar for his contribution to women's football.

Rana Magar said she was motivated to receive honor.

"This will motivate me to work harder for the development of women's football", said Rana Magar.
Friendly Match: Nepal U15 Girls Team Vs Bhutan U15 Girls