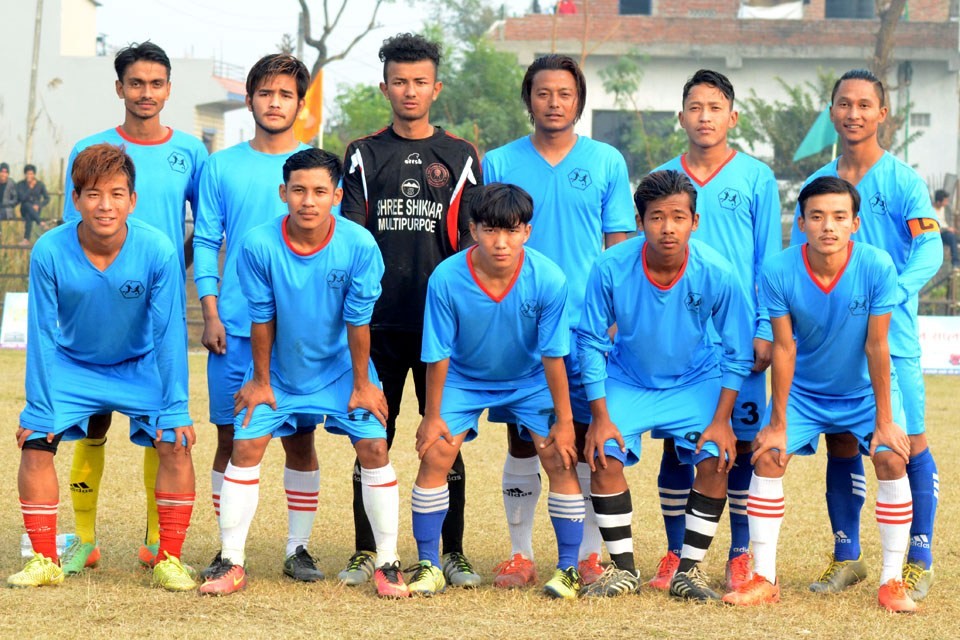 Bhairav Sports Club, Nawalparasi has entered the semifinals of 1st Janajyoti Cup Knockout Football Competition.
In the second quarterfinal played today in Butwal, Bhairav Sports Club defeated New Srijana Club Kajauriya 6-5 in sudden death to book the place in last four of the tournament.
Bhairav's goalie Aakash Ranabhat was named the man of the match for his heroics in penalty shootout to take his team to semis.
Third quarter final match will be played on Monday between hosts Janajyoti Club and Darpan Youth Club, Kapilvastu.
Sixteen teams are participating in the championship, which has a winning purse of Rs 1,11,111.
The final match will be played on Poush 15.