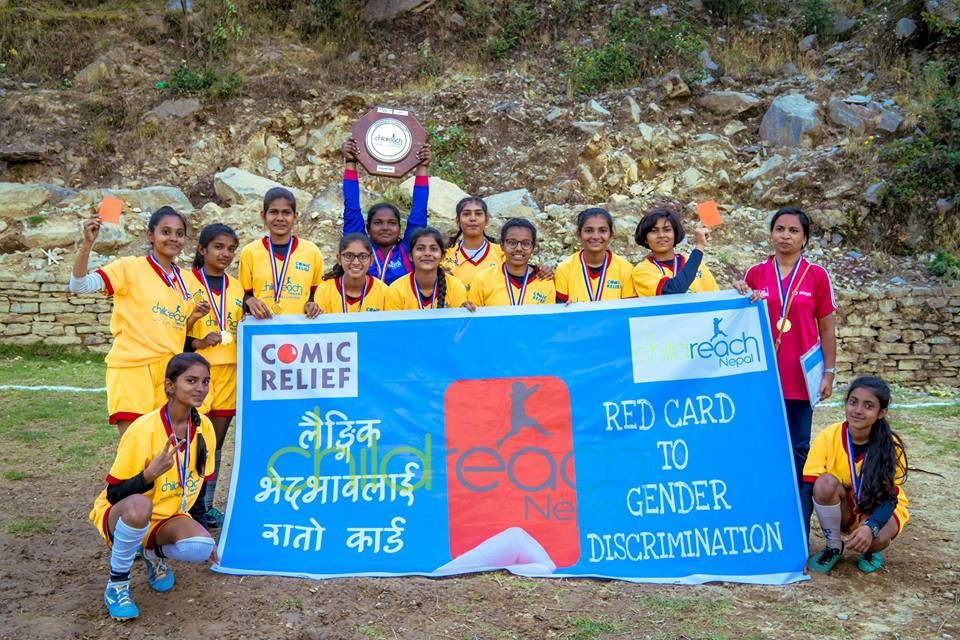 Slum soccer India has lifted the title of Childreach Cup 2019 in Sindhupalchowk district.

In girls category, Slum soccer defeated Shree Ganesh secondary school 3-0 in the final match played at Thangpalkot ground.

In boys category, Chilaune secondary school defeated Shree Raithane secondary school in spot kick battle to lift the title.

MLA Nima Lama, Panchpokhari rural municipality president Tasi Lama and chairman of sports committee of the rural municipality gave away prizes to the winners.

Childreach Nepal organized the event. They involved the whole community by organizing parents game, the mothers group took part in a sudden death penalty shootout and spoon race. likewise the fathers group sweated it out in a football match.