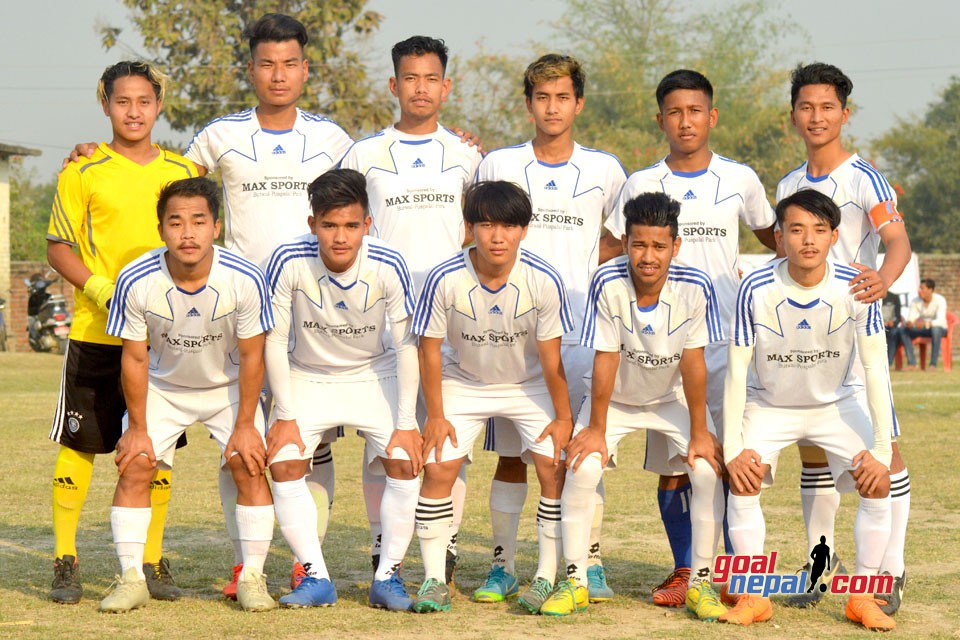 Bhairab Sports Club has entered finals defeating Hosts Nawayuwa Khelkuda tatha Sanskritik Pariwar 2-1 in the semifinal match the semifinals in Rupandehi on Sunday.

Anup Gurung scored through spot-kick to provide lead to Bhairab. Jagdish Thapa doubled the lead. Sabin Gurung scored a consolation goal for the hosts.
Bhairab SC goalie Roshan Thapa was adjudged the man of the match.
Jharna Sports Club will face Deshbhakta Youth Club in the second semifinal match on Monday.
Winning team will bag Rs.2,01,000 while runners-up will receive Rs.1,01,000